Chicago's Signature Eyeglass and Contact Lens Provider
Having 20/20 vision doesn't necessarily mean your eyes are healthy. Many eye problems can only be diagnosed through a comprehensive eye exam. At Gerstein Eye Institute, we're proud to offer extensive eye exams for every member of your family, and we can spot minor vision issues before they become major problems. We also offer a huge inventory of top brand eyeglasses and contact lens options to fit your needs, lifestyle, and budget. We've served all of Chicago, IL, for over 50 years, and we've built a reputation for quality eye care at affordable prices. Contact us today to schedule an initial eye exam and consultation.
Glasses vs. contacts
Using eyeglasses or contact lenses depends on your personal comfort level, your specific prescription, and of course, your budget. Eyeglasses require less cleaning and maintenance than contact lenses, have a lower risk of causing eye infections (since you're not touching your eyes to use them), and have a longer lifecycle than most contact lens options. Eyeglasses can also adjust the amount of light that reaches your eyes by using photochromic lenses, as they can shift from clear to shaded when in contact with sunlight. Contact lenses offer better unobstructed peripheral vision, are safer to use when engaging in sports or outdoor activities, are more protected from falling and breaking, and come in a wide variety of colors and styles. Whatever your preference, we offer an inventory of top designer glasses, frames, and contact lenses that will fit comfortably and give you clear vision you can count on.
Affordable contact lenses
Today's latest contact lenses offer more flexibility, comfort, and ease of use than ever before. At Gerstein Eye Institute, our team of licensed and certified ophthalmologists can prescribe lenses that will grant you incredible eyesight for a price that won't break the bank. Our brands include: Optix, Biomedics, Acuvue, Boston, and more. We offer eye diagnostic examinations to spot and treat any ocular issues you may be experiencing, and we'll be sure to keep you completely at ease during your visit. Ensure your eyes are protected from disease and get the lowest possible price on the best contact lenses available when you schedule an eye exam at Gerstein Eye Institute today.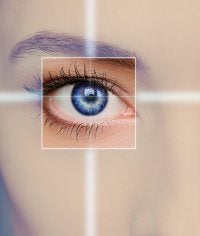 The Vision Council of America has found that 75% of the world's population uses vision correction products, and that 64% of those wear glasses. When it comes to finding effective and affordable glasses and contact lenses in Chicago, IL, there's no better choice than Gerstein Eye Institute. We offer a wide range of top-brand frames, eyeglass lenses, and contact lenses that will fit comfortably, offer unparalleled vision correction, and are easy to care for. We also offer comprehensive eye examinations and treatments for common eye ailments that include pink eye, cross eyes, intraocular disorders, cataracts, and more. Quality eye care is our specialty and when you visit our clinic, you'll leave seeing more clearly than ever before.
Contact us now for more information.