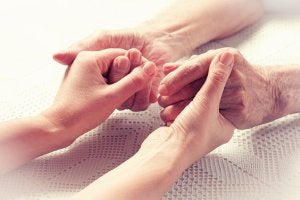 February is AMD and low vision month, which means now is the time to learn more about these issues. Keep reading to find out what AMD and low vision can do to your eyes and when you should see an eye doctor in Chicago about the problem:
Age-Related Macular Degeneration
Age-related Macular Degeneration (AMD) impacts more than 15 million adults over 50 and is the top cause of vision loss. This condition develops gradually so a lot of people are not aware they have it until it causes significant vision loss. It usually affects the sharp central vision, which is what people use to see when they read, drive, look at other people, watch television, or do other daily tasks.
Low Vision
Low vision causes loss of eyesight that makes it difficult to complete tasks like reading or writing. Low vision can often be corrected with eyeglasses, medicine, or surgery. If the problem persists, though, a person might have to learn how to find new ways to complete certain activities.
Risk Factors for AMD
Although no one knows the exact cause of AMD, there are certain risk factors that could increase someone's chances of suffering from this condition. High blood pressure, high cholesterol, and obesity all contribute to a person's risk factor for AMD. Smoking, age, family history, gender, and race could all also increase a person's risk for AMD.
Symptoms of AMD
People with AMD might notice blurriness, wavy lines, or blind spots in their vision. They might also notice straight lines or faces that look wavy. The condition might also cause doorways to appear crooked or objects to look farther away. If you have any of these symptoms, you should schedule an appointment with a specialist to get checked out. You can also get better lighting in your home and office and try to use high contrast when reading or writing. You might also want to use a handheld magnifying glass to help you see small print.