Protecting Your Vision from Glaucoma
Glaucoma refers to conditions that damage the optic nerve, and this problem can develop gradually and lead to blindness if not addressed. Also, because vision loss caused by glaucoma cannot be recovered, it is important to be proactive when it comes to protecting your vision from this eye disease. To help avoid the dangers of glaucoma, there are a few things that your ophthalmologist near Chicago would want you to know about eye care.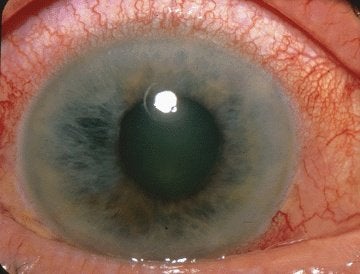 One of the best things that you can do to protect your vision from glaucoma is not to wait for symptoms to develop and to schedule comprehensive dilated eye exams with an eye doctor. Although this condition can't be reversed, catching glaucoma early can allow your eye doctor to slow or stop the disease's progression. Some of the risk factors for glaucoma include being over age 60, being black or Hispanic, having high eye pressure, and taking corticosteroids long-term. Also, having some eye conditions, certain medical conditions, estrogen deficiency, or a family history of glaucoma also increases your risk for this disease. If you're at a high risk for glaucoma, then you should see your eye doctor for exams every 1 to 2 years.

What Diabetic Patients Need to Know About Eye Care
To understand the importance of practicing good eye care in Chicago , diabetic patients can benefit from knowing how diabetes can increase their risk for some eye problems. In honor of Diabetic Eye Disease Awareness Month, please watch this video to learn a few important things that diabetes patients should know about eye care.

Why Choose Visian ICL Intraocular Lenses?
If you're tired of wearing contact lenses and eyeglasses, then your ophthalmologist in Chicago may recommend treatment with intraocular lenses. Keep reading to learn why you should consider Visian ICL for your intraocular implants .
Simple Procedure
Visian ICL is a quick and painless vision correction procedure. Also, it is minimally invasive, in part because the Visian ICL Collamer material allows for easy insertion of the intraocular lens. After numbing your eyes, your ophthalmologist can perform the procedure quickly, and you can expect the appointment to last for just half an hour or less. Also, the fact that Visian ICL is minimally invasive allows for patients to enjoy a quick recovery time. This means that if you choose Visian ICL, then you can look forward to resuming your normal activities, but with clearer vision, after only a few days.
UV Protection
Did you know that it's important to protect your eyes from UV rays? UV radiation can harm your eyes and is associated with eye problems like photokeratitis, cataracts, and macular degeneration. Happily, patients who choose
Visian ICL for their intraocular implants can benefit from better UV protection for their eyes. The implant's Collamer material gives Visian ICLs unique, UV protection qualities. After being gently inserted into the eye, a Visian ICL allows natural visible light to pass through, but at the same time creates a barrier of UV protection.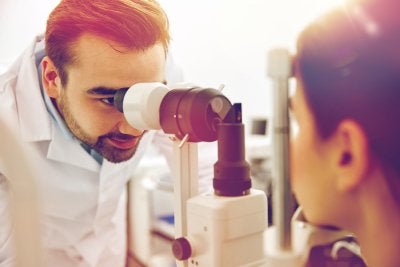 Great Results
Patients who choose Visian ICL for their intraocular implants can rest easy knowing that, should they have a significant change in prescription, their Visian ICL implants are completely removable. This feature also allows you to change your prescription as needed and take advantage of future advances in vision correction technology. Additionally, Visian ICL can correct and reduce high nearsightedness and is an option for many patients with thin corneas, meaning that this procedure can be suitable for many patients who aren't candidates for other corrective options. Finally, many patients experience fast results and enjoy improved vision immediately after their procedure.

A Quick Guide to Diabetic Eye Disease
November is Diabetic Eye Disease Awareness Month, and if you have diabetes, then there are several things that your ophthalmologist near Chicago would want you to know about diabetic eye disease, which refers to a group of eye conditions that can affect individuals who have diabetes. Keep reading for a quick guide to these diseases.
Diabetic Retinopathy
Diabetic retinopathy is a complication of diabetes. This condition develops when blood vessels in the retina are damaged, and it is more likely to develop in diabetics with poorly controlled blood sugar. Early stages of this eye problem may not produce symptoms. As the disease progresses, you may experience symptoms such as floaters or dark spots, poor color vision, blurry vision, and vision loss.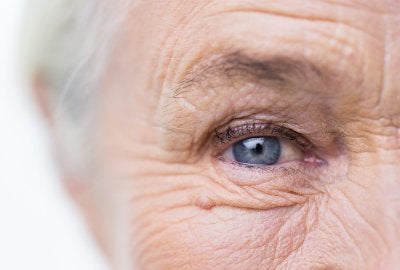 Diabetic Macular Edema
Some diabetic patients who develop diabetic retinopathy may also experience a complication of this condition called diabetic macular edema. In diabetic retinopathy, high blood sugar damages blood vessels in the retina. Sometimes, this process can result in microaneurysms that leak fluid into the retina. The excess fluid results in swelling in the retina, can affect the person's vision, and may even result in blindness.
Cataracts
Your eye's lens, which is located behind the iris, is supposed to be clear and is designed to focus light that passes through the eye. When the lens forms a clouded spot, the area is referred to as a cataract. A cataract develops when proteins in the lens clump together, and this problem can impair your vision and make everyday tasks a challenge. There are many risk factors for cataracts, but adults who have diabetes are much more likely to develop this problem than those who do not have diabetes. Your ophthalmologist can diagnose this condition and discuss whether you should undergo cataract surgery.
Glaucoma
Glaucoma refers to conditions that damage the eye's optic nerve, and it is a leading cause of blindness. Early stages of this disease typically do not produce symptoms, and diabetes greatly increases the risk of glaucoma in adults. For these reasons, it's vital to schedule regular eye care appointments with your ophthalmologist.
Archives
2018
2017
2016
2015
2014