Some people can't even touch their eyeballs, so the prospect of cataract surgery near Chicago might seem a little scary at first. Do a little research about the process , and talk to your cataract surgeon so that you know what to expect. This can help you prepare, which can then make you more comfortable. You should know why cataract surgery is important, how to get yourself ready, and what you'll experience when you meet with your eye doctor. Here's a closer look at what patients should know about cataract surgery.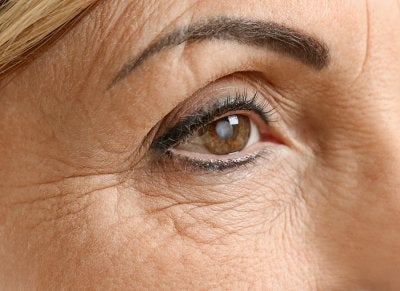 Reasons You Should Deal with Cataracts
Just like on a camera or a microscope, the lens of your eye helps you focus an image so that you can see it clearly. When you develop cataracts, however, the lens clouds up and becomes blurry. This can be distracting and takes away from your ability to appreciate a beautiful sight, so it may significantly impact your quality of life. There are steps you can take to gain your vision back, and your eye doctor may recommend cataract surgery. This procedure can restore clarity and color to your vision so you can enjoy life's scenery the way you always have.
How to Prepare for Surgery
Before you get started with cataract surgery, your eye doctor will explain how intraocular lenses—or IOLs—work and what to expect when you go in for treatment. He or she will need to take measurements in order to create the right IOL, and you will need to tell your eye doctor about any medications that you're currently taking. In some cases, you might have to refrain from taking these medications for a certain period of time.
What the Procedure Is Like
You might need to refrain from eating prior to cataract surgery. After numbing your eye, your doctor will carefully cut near the cornea to access the lens. The goal is to break down the cataract and replace the lens with an IOL. Your incisions should heal on their own, so you most likely won't need stitches. After about a half hour in the recovery area, you can leave.

Summer is the season for dazzling displays of fireworks, and the Fourth of July tends to be the pinnacle. If you want to be safe and keep your eye doctor in Chicago happy while you enjoy the view, be sure to practice proper eye care . Look at this video clip for tips on keeping your eyes safe around fireworks.
There's a lot to love about the summertime, from days at the beach to ice cream cones in the backyard. For many families, it's tradition to go out and see a fireworks show on the Fourth of July. Fireworks can be beautiful, but they're equally bright. If the light gets to be too much, consider putting on a pair of sunglasses. You can also try to distance yourself from the spectacle to avoid such intense exposure. Whether you prefer sparklers, bottle rockets, or firecrackers, practice proper eye care.

There are people in the world who face extreme obstacles daily, and many of us can't even imagine the struggles they go through. Helen Keller is an excellent example of someone who combatted serious handicaps in both deafness and blindness, and there is much to learn from her story. While a cataract surgeon or eye doctor in Chicago will have intimate knowledge of blindness, most people have a great deal to learn. Keep reading as we put the spotlight on Helen Keller Deaf-Blind Awareness Week 2017.
No matter how well our intentions may be, we can only focus our efforts on solving a problem after we've become aware of it. Most people over a certain age understand what deafness and blindness are, but there is much more to learn about these conditions. When you go about your daily life, you might not think about what your normal routine would be like without one or more of your senses. The purpose of Helen Keller Deaf-Blind Awareness Week is to take a week out of each year to discuss the presence of deaf-blindness in families within our communities so we can all widen our perspectives.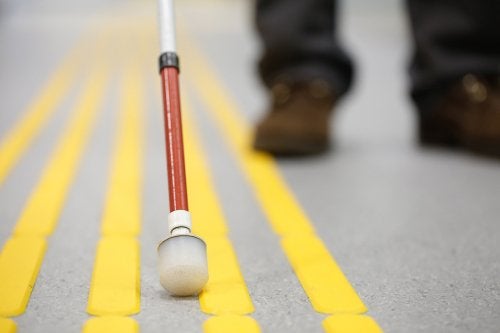 Too much pressure can be bad for your eyes, and it can lead to serious issues that affect your vision. Since vision loss can be permanent, you should practice excellent eye care and talk to your eye doctor in Chicago about how you can protect yourself. You might not notice your symptoms right away, and the disease can continue to progress if you don't do anything about it. Open-angle glaucoma actually damages your optic nerve, which connects your eyes and brain. Feel free to read ahead if you would like to get the facts about glaucoma.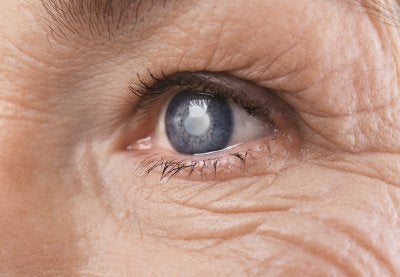 Symptoms Occur Slowly
Finding out that a given condition doesn't always have symptoms might seem like a blessing, but sometimes it can do more harm than good. If you don't notice anything different when you go about your daily life, you probably won't be in a rush to meet with your eye doctor. When you first develop open-angle glaucoma, there won't be any symptoms to notice. Everything will feel normal for a period of time, and then your peripheral vision will start to decline. If you don't visit your eye doctor to create a treatment plan, you may lose your central vision over time as well.
Glaucoma Is Treatable, But Not Curable
Once you have lost some of your vision due to glaucoma, you can't have it restored. This is why it's extremely important that you visit your eye doctor for regular checkups. Since you won't notice any symptoms of the disorder until your vision starts to go, preventative maintenance becomes even more essential. Your eye doctor can prescribe you medication to slow down the progression of the disease by lowering the pressure in your eyes. You can also talk to your eye doctor about surgery or laser trabeculoplasty.
Open-Angle Glaucoma Damages the Optic Nerve
One of the main factors involved in glaucoma is pressure. When fluid won't properly drain from the eye, you may end up with glaucoma. This retention of fluid ultimately causes the buildup of pressure that damages your optical nerve, which can in turn result in loss of vision.
Archives
2018
2017
2016
2015
2014