Millions of Americans suffer from poor eyesight due to cataracts, but many will enjoy restored vision after undergoing surgery for intraocular lenses or IOLs. If you're planning to see an ophthalmologist for intraocular implants in Chicago , then keep reading to learn what you should consider when selecting the right IOLs for you.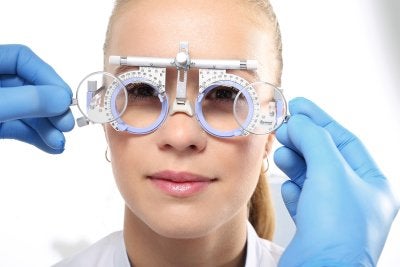 Insurance Coverage
There are several types of IOLs, and not all are covered by insurance. However, the cost of the most traditional option, which is a monofocal lens, is covered by most insurance companies and Medicare. For this reason, if the cost of your IOLs will affect your decision, then this option may be best for you. Monofocal lenses are made to provide patients with the best possible corrected vision at near, far, or intermediate distances.
Device Usage
If you spend a significant amount of time using a computer, tablet, or smart phone, then your ophthalmologist may recommend monofocal intraocular lenses that are set to provide you with monovision. In this situation, one lens is designed to provide near vision and the other one distance vision. However, if you want results that provide you crisp vision, then a monovision approach may not be for you.
Treatment Goals
If you're hoping to eliminate the need for glasses by undergoing cataract surgery, then your doctor may recommend multifocal lenses. These are a newer variety of IOLs that may be able to correct both distance and near vision for the patient, as well as reduce or eliminate the need for eyeglasses. These IOLs are quite expensive and are rarely completely covered by insurance.
Astigmatism Level
Toric IOLs are intraocular lenses that provide the wearer with added correction for astigmatism. Commonly, people who have moderate to advanced astigmatism prefer toric IOLs, but these may not be fully covered by insurance.
Driving Habits
If it's important for you to be able to drive at night, then consider that multifocal lenses can have side effects like decreased contrast sensitivity, glare, and halos around lights. If you regularly drive at night, then monofocal IOLs may be the better choice for you.

Cataracts are an eye condition that typically causes blurry, dim, or cloudy vision. If your ophthalmologist has diagnosed you with this disease and recommended that you consider getting intraocular implants through cataract surgery near Chicago , then watch this video to understand the basics of this condition.
Cataracts are a common eye problem that affects millions of individuals as they age, and it develops when a person's eye lens, which is normally clear, becomes cloudy. This condition is typically the result of age-related changes that affect the eye and is seen most commonly in individuals over age 60. This condition cannot be reversed, but an ophthalmologist can remove cataracts and restore vision in most cases.

Visiting your local optical center in Chicago for routine checkups with an eye doctor is important for protecting your vision and practicing good eye care. However, this is particularly true for individuals over age 40. At this stage in your life, you have a greater risk of developing glaucoma.
Glaucoma is an eye disease that causes damage to the optic nerve. Because many people do not experience any glaucoma symptoms until the damage is significant, it's important to schedule routine checkups with an ophthalmologist. To diagnose this condition, he will perform a comprehensive eye exam to check your peripheral vision, measure your eye pressure, measure your cornea's thickness, examine your eye's drainage angle, and measure or image your optic nerve.
If your optic nerve has already suffered damage due to glaucoma, then this cannot be reversed. However, your ophthalmologist may recommend laser surgery, medication, or glaucoma surgery to help slow the progression of the disease and preserve your remaining eyesight.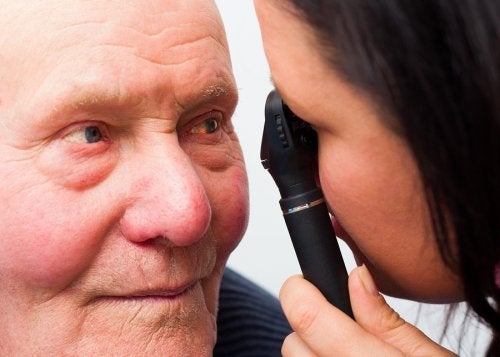 Regular visits to your ophthalmologist in Chicago can help you protect your vision and eye health. However, no one wants to see an eye doctor because of an injury. To help keep your eyes protected from harm this season, read on for some helpful summertime eye safety tips.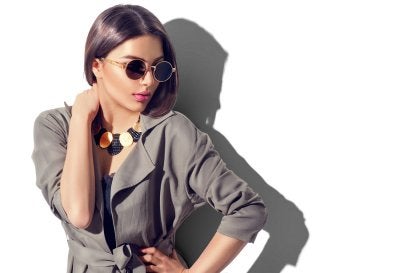 Wear Goggles
Summer equals swim season, and many people spend hours at a time in the pool while exercising, playing, or relaxing. However, chlorine can affect the health of your eyes, so you can benefit from protecting them from the chemicals in pool water. To avoid blurry vision and gritty-feeling eyes, wear goggles while you swim and rinse your eyes with fresh water afterward.
Carry Eyedrops
Hot and arid environments can affect your tear film and leave your eyes feeling dry and gritty. Because of this, if you'll be spending time in a dry or windy location this summer, then you should take precautions against dry eye. You can do this by carrying artificial tears and wearing wraparound sunglasses.
Prioritize Safety
Many eye injuries happen around the home, so you shouldn't overlook the importance of eye safety as you work through that summertime to-do list. Whether you're beginning a new DIY project or trimming trees, you can practice good eye care by wearing proper protective eyewear.
Wear Sunglasses
Did you know that your eyes are vulnerable to damage from the sun, just like your skin? Sometimes called "sunburn of the eye," photokeratitis is a painful condition that can be caused by sunlight that bounces off highly reflective surfaces, such as sand and water. To help avoid the redness, pain, and blurry vision associated with photokeratitis, ophthalmologists recommend that you wear sunglasses with 100% UV protection and a wide-brimmed hat, if possible.
Quit Smoking
Quitting smoking can be a great addition to your list of summer health goals. Smoking is a risk factor for many health conditions, including some that affect the eyes, such as macular degeneration and cataracts. Reduce your risk of eye disease and other health issues by quitting smoking this season.
Archives
2018
2017
2016
2015
2014