Regularly seeing an eye doctor is important for everyone, but even more so for people with diabetes. Read on to learn why you should regularly see your ophthalmologist near Chicago and what else you can do to practice good eye care when you have diabetes.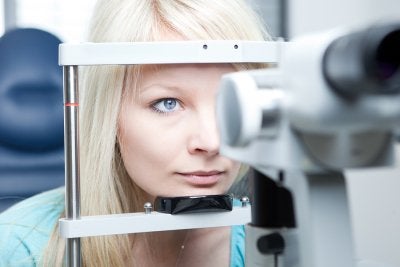 Control Your Blood Sugar
Diabetes is a condition that is characterized by high blood sugar and problems with blood sugar regulation. When there is too much glucose in your blood, this can cause damage to your body, which includes the tissues of your eyes. For this reason, maintaining healthy blood sugar levels is an important part of protecting your vision when you have diabetes. Doing this can help protect the blood vessels in your eyes and slow the progression of eye diseases. See your doctor at least twice per year for an A1C blood test, which measures what your blood glucose levels were for 2 or 3 months prior.
Manage Your Blood Pressure
High blood pressure can also be a contributing factor when it comes to diabetes and eye health. To help slow and prevent eye diseases that can be caused by diabetes, maintain healthy blood pressure levels by moderating your sodium intake, exercising, and staying at a healthy weight. If these practices aren't enough to keep your blood pressure levels healthy, then ask your doctor about medications that help regulate blood pressure. To practice good eye care, aim for blood pressure that is under 140/80.
Visit Your Eye Doctor
Annual eye exams give your eye doctor a chance to catch the early signs of eye disease, something that is particularly important for people with diabetes. Many diabetics develop an eye problem called diabetic retinopathy, a condition that is a complication of diabetes and that can lead to blindness if left untreated. The early stages of this eye disease typically cause no symptoms, so seeing your doctor at least once per year for a comprehensive dilated eye exam is critical for protecting your eyes when you have diabetes.

Sometimes referred to as a silent thief of sight, glaucoma is a serious eye condition that can affect your vision and even lead to blindness. If you're wondering what impact this disease might have on your eye care near Chicago, then watch this video to learn more about glaucoma.
In the United States and worldwide, glaucoma is a leading cause of blindness, occurring when fluid buildup in the eyes causes compressive damage to the optic nerves. This condition is sometimes called a thief of sight because patients typically experience no symptoms until they have already lost a significant amount of their vision. For this reason, eye care professionals recommend that people regularly visit their ophthalmologist or eye doctor for checkups.

Are you exploring your options for vision correction near Chicago? If so, then your eye doctor may recommend cataract or ICL surgery. A cataract is a cloudy area on the lens of the eye, and cataract surgery involves the removal of the eye's natural lens after it becomes clouded by a cataract. An intraocular implant (IOL) can then be placed where the natural lens once sat. For patients where the use of an IOL is not possible, eyeglasses or contact lenses must be worn to focus light coming into the eye following cataract surgery.
On the other hand, some people experience poor vision due to refractive errors, meaning that they struggle to see things that are near, far, or both. Contact lenses and eyeglasses are traditionally used to correct these vision problems, but Visian ICL surgery offers another solution. Unlike cataract surgery, which requires the removal of the eye's lens, Visian ICL surgery involves the placement of an IOL in front of the patient's natural lens so that the 2 lenses can work together to correct the person's refractive errors. Speak with your eye doctor to learn if cataract of Visian ICL surgery could be right for you.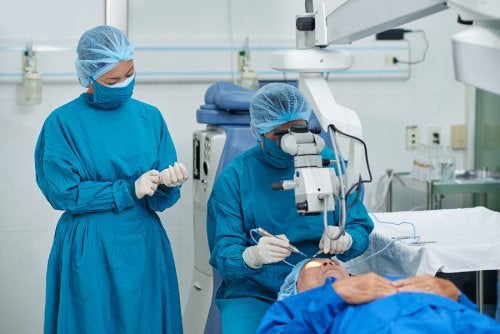 If you have diabetes, then your eye doctor in Chicago may speak with you about diabetic retinopathy, an eye problem that can affect diabetics. Continue reading to learn the answers to common questions about diabetic retinopathy.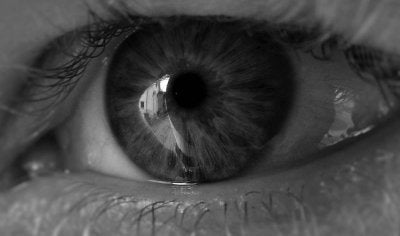 What is diabetic retinopathy?
In people with diabetes, progressive damage to the retina, which is the lining at the back of the eye that is sensitive to light, is what ophthalmologists refer to as diabetic retinopathy. This condition is a serious complication of diabetes that can threaten your eyesight.
What causes diabetic retinopathy?
When you have diabetes, your body's ability to use and store glucose (sugar) is affected, a problem which can lead to high blood sugar levels. When your blood has too much sugar in it, this can cause damage to your tissues, including those of your eyes. Over time, diabetes can harm the blood vessels of each retina, causing blood and other fluids to leak out. As the retinal tissue swells with these fluids, blurred or cloudy vision can result. When left untreated, diabetic retinopathy can eventually lead to blindness.
What are the symptoms of diabetic retinopathy?
When diabetic retinopathy develops, the individual may experience any of several symptoms that include blurred vision, trouble seeing at night, seeing floaters or spots, and having an empty or dark spot in the field of vision. If you notice any of these symptoms, see your eye care professional right away. Although vision loss that results from this condition can be irreversible, early detection can significantly reduce your risk of blindness.
What can I do to prevent diabetic retinopathy?
This eye condition frequently develops without any early warning signs. For this reason, it's critical to see your eye doctor at least once per year for a comprehensive dilated eye exam. Also, controlling your diabetes can slow the onset and progression of diabetic retinopathy, so work with your doctor to help keep your blood sugar and blood pressure at healthy levels.

Are you looking for cosmetic contact lenses in Chicago to complete your Halloween costume? If so, you're not alone. Cosmetic lenses are a popular costume accessory that can be safe and fun. However, there are some important facts that you should know about when it comes to these contact lenses and your eye health.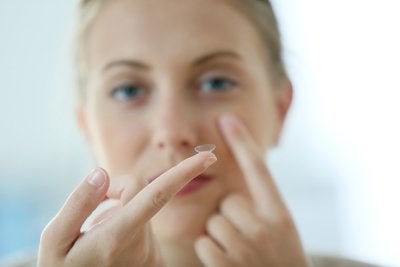 What are cosmetic lenses?
Designed to change the appearance of a person's iris in some way, many people enjoy wearing cosmetic lenses day-to-day and for special occasions. For example, cosmetic lenses can make a person's green eyes look a bit greener, make the entire iris appear black, or make the pupil appear the same shape as a cat's. However, the most important thing that you should know about cosmetic lenses is that they are medical devices and should be approached in the same way that a pair of corrective lenses would be approached.
How do I get cosmetic lenses?
Because cosmetic lenses qualify as medical devices, they require FDA approval and an up-to-date contact lens prescription from an eye doctor to be sold in the United States. This means that even if you do not need prescription eyeglasses or contact lenses to see well, that you will need to visit an optical center to get a prescription if you want to wear your cosmetic lenses safely. Once you have your contact lens eye prescription, you can purchase the contacts of your choice from an FDA approved company.
Why are cosmetic lenses considered medical devices?
In the past, you could find contact lenses being sold as "one size fits all" in costume and novelty stores. The problem with this is that eyes are not the same shape from person to person, and even a single individual can have eyes that are not identical in shape. When you wear contact lenses that do not fit your eyes, this can lead to infections and permanent eye damage. For these reasons, you must purchase and care for cosmetic lenses in the same way you would a prescription pair.
Archives
2018
2017
2016
2015
2014