Spring is on its way, bringing with it pollen, in all its allergy-inducing glory. If you're sensitive to pollen, you're probably already gearing up for a miserable couple of months, but it doesn't have to be that way. You can minimize allergens in your home, protect yourself outside, and give your eyes the care they deserve. Here, we offer a few tips from the experts on seasonal allergies and eye care. Pollen is the main cause of springtime allergies, and it can travel for miles before finding its way into your nose. If you're allergic to pollen, your immune system mistakes it for something dangerous and releases antibodies to attack it. Histamines are released into the blood, triggering a runny nose, itchy eyes, and other allergy symptoms. Fortunately, there are some good ways to keep pollen at bay.
Don't let pollen into your house. Even though the weather may be pleasant, it's best to keep doors and windows closed, especially at night. Stay inside as much as possible in the early morning hours, because pollen is typically emitted between 5 and 10 am. If you've been outside, take a shower and change clothes as soon as you get home, and never dry clothing or linens outside, where it can pick up pollen.
Clean your home thoroughly to remove allergens. Pollen is one culprit, but there's also dust, pet dander, mold, and cockroach droppings to contend with. Cleaning on a regular schedule can help minimize allergens in your home and help you breathe easier. Wear a dust mask when you're cleaning, and use a damp or treated cloth to dust, so you don't scatter the dust. Vacuum once or twice a week, using a vacuum with a HEPA filter. Wash your bedding at least once a week in hot water, and dry it in a hot dryer. If you have pets, bathe them once a week to keep dander under control, and wash your hands any time you pet an animal.
Protect yourself from allergens when you're outside. Wear glasses, to keep pollen out of your eyes. If you want to enjoy the outdoors, do it on cloudy, windless days, because pollen levels are higher when it's dry, warm, and windy. Finding out what you're allergic to can be very helpful: if you can recognize it on sight you can more easily avoid it, and if you know what it is you can stay inside during its high pollen hours.
If you're suffering from eye allergies, have a plan to treat them. Using lubricating eye drops can help rinse away pollen, as can saline nose spray. Decongestant eye drops can constrict the blood vessels in the eyes, reducing redness, but shouldn't be used for more than three days. Oral antihistamines can sometimes help, but in some cases, they can cause dry eyes and may worsen eye allergy symptoms.
Ask your doctor for help. There are prescription medications that can be helpful in controlling eye allergy symptoms. There are antihistamine, mast cell stabilizer, NSAID and corticosteroid eye drops that can alleviate or prevent allergy symptoms. Your doctor may also prescribe non-sedating oral antihistamines, or recommend allergy shots.
One of the leading eye centers in Illinois, the Gerstein Eye Institute in Chicago has been helping patients take care of their eyes since 1968. Our certified professional staff has decades of ophthalmologic experience and has worked together to perform over 20,000 procedures. Dr. Gerstein, well-versed in the most advanced technologies, is committed to helping patients find the treatment that's right for you. For more information call (773) 596-1245 or visit our website today.
If you wear glasses, it can be fun to keep up with the latest eyewear trends, because the right eyewear can be an accessory that completes your signature style. Do you know what's hot this year? If you want to be on point for 2018, here are some trends you'll need to know.
Two-tone frames are a fun trend. Whether the frames are one color on the rims and another on the temples, or the tops and bottoms of the rims are shaded differently, expect to see plenty of pairs of two-toned glasses this year.
Bold colors are everywhere in eyewear this year. Whether your favorite color is purple, teal, blue or red, you'll find frames to suit your style. There is also a wide range of pastel hues from which to choose in 2018. Not feeling the full force of color? Try a subtler look, wearing translucent frames with faded colors, or go for clear, white or neutral frames.
2018 is the year of unique shapes in eyewear. Look for lots of angles, and lenses set in contradictory frames to create a shape within a shape. You'll also see square and round frames, and frames embellished with crystal, beads, and other decorative touches.
Eyewear styles in 2018 will give you a look forward and back. Look for lots of angles, and lenses set in contradictory frames to create a shape within a shape. You'll also see square and round frames, and frames embellished with crystal, beads, and other decorative touches.
Cat eye wood frames are a twist on a couple of different trends. Cat eye frames are a big part of the retro look this year, and can really come in any color, from tortoiseshell to bright primary tones. A natural material like wood makes them modern, though. Whether they're made of pear wood, bamboo, maple, sandalwood, or zebrawood, these frames are a conversation starter. One benefit of wooden frames? They float.
Are you ready to take the plunge and update your glasses? Schedule a doctor's visit to make sure your eyes are healthy, first. One of the leading eye centers in Illinois, the Gerstein Eye Institute in Chicago has been helping patients take care of their eyes since 1968. Our certified professional staff has decades of ophthalmologic experience and has worked together to perform over 20,000 procedures. Dr. Gerstein, well-versed in the most advanced technologies, is committed to helping patients find the treatment that's right for you. For more information call (773) 596-1245 or visit our website today.
If you wear glasses, do you wear the same lenses all the time? It may be time to rethink that. Advances in eyewear have created so many different options that it's possible to find lenses that make everything you're doing a little bit easier, from computer work to playing sports and everything in between. In fact, there are so many options that you may be confused about which lenses are right for you. Here, we break down some different types of lenses to help clear up any confusion.
Glass lenses are not a great idea. Glass used to be the only option, but it's heavy and prone to breakage. That's unfortunate because glass has the best optical clarity, but with all the other choices, it's just not very practical. Now that there are so many other good options on the market, glass lenses are hardly ever used.
CR-39 plastic lenses provide almost as much optical clarity as glass but are half as heavy. They're also inexpensive, resistant to shattering, and not easily scratched. However, if you have a high prescription, CR-39 lenses will be very thick. Also, while they're tough enough to handle the stress of regular life, they may not be the best option if you're rough with your glasses. If you plan to go mountain-biking, for instance, you might want to choose another option.
High-index plastic is lighter and thinner than CR-39. High-index lenses come in a variety of prescription options and are compatible with anti-reflective coating.
Polycarbonate has been around since the 70's, but it's still a popular choice. Lighter and more impact-resistant than CR-39 plastic, polycarbonate was originally developed for safety applications, like bulletproof glass and Air Force helmet visors. It's a great choice for children's eyewear, safety glasses, and sports eyewear.
Trivex is a lot like polycarbonate, but better. It's got the same impact-resistant properties, but is lighter weight and is less likely to cause optical distortions in the peripheral vision. Both Trivex and polycarbonate lenses block UV rays without the need for special coating, which is also beneficial.
Gunnar lenses make screen time easier on the eyes. That's because they have a special anti-reflective coating that blocks high-energy artificial blue light, UV light, and glare, in order to protect your vision and reduce eye-strain. They're expensive, even when they're not prescription lenses, but it may be worth the money if you spend a lot of time in front of a screen, and you're experiencing issues like strained, dry, or red eyes, blurred vision, or headaches.
Transition lenses work both in and out of the sun. A convenient option, these lenses darken when the wearer goes out into the sunlight, and lighten indoors. This eliminates the need for two pairs of glasses, which saves money and hassle. They come in many different varieties, including shatter-resistant, bifocal and progressive.
The first step in choosing the right lenses is choosing the best eye doctor. One of the leading eye centers in Illinois, the Gerstein Eye Institute in Chicago has been helping patients take care of their eyes since 1968. Our certified professional staff has decades of ophthalmologic experience and has worked together to perform over 20,000 procedures. Dr. Gerstein, well-versed in the most advanced technologies, is committed to helping patients find the treatment that's right for you. For more information call (773) 596-1245 or visit our website today.

As your ophthalmologist in Chicago will tell you, eye care comes down to more than just regular vision check-ups. October is Eye Injury Prevention Month, and there are plenty of steps you can take to help protect your eyes from harm. Read on for some tips on preventing eye injuries.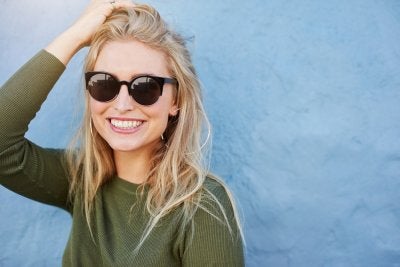 Gear Up for Sports
Whether you're a member of an active sports league, or you only play the occasional game of baseball with friends or colleagues, protecting your eyes while participating in athletic activities can be essential for protecting your eye health. While there are many sports that can pose a threat to your eyes, some of the ones that are commonly associated with eye injuries include baseball, hockey, paintball, racquetball, and fishing.
Wear Shades During the Day
With the arrival of fall, you may be less concerned with protecting your body from the sun's ultraviolet (UV) rays. However, it's important to realize that UV rays reach the earth's surface year-round, even on cloudy days. For this reason, you should continue wearing sunglasses that block 100% of UV rays throughout the fall and winter. This eye safety step is particularly important if you plan to spend time skiing or on the water, as sunlight can reflect off of snow and water and potentially harm your eyes. According to ophthalmologists, eyes can suffer something similar to a sunburn, called photokeratitis, when damaged by UV rays.
Practice Safety Throughout Projects
If you have a home improvement to-do list that you're hoping to get through this season, then your eye doctor would want you to remember to practice good eye safety as you take on each of these tasks. Even small projects, such as installing shelving or trimming shrubs, can lead to eye injuries if you're not careful. To protect your eyes from the dangers of flying objects like nails, wood splinters, and branches, remember to wear safety glasses or another form of protective eye wear while working on your DIY projects.

Good eye care and visits to your eye doctor in Chicago are important year-round. However, October is eye safety month, so now is a great time to learn what objects around your house may pose a threat to your vision. Continue reading to discover some common household eye hazards.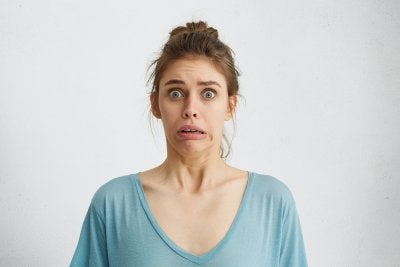 Lawn and Garden Work
If you're planning to spend time in your yard this season to get your lawn and garden ready for cold weather, then be sure to wear protective eye gear when you do. Tasks that you may have done countless times, such as mowing the lawn or using an electric trencher, can pose a danger to your eyes, as grass, pebbles, twigs, and similar objects may fly out from under the equipment toward your face. For this reason, whether you're trimming the hedges or the lawn, you can help avoid a trip to the eye doctor by remembering to protect your eyes.
Home Improvement Tasks
If you're like many homeowners, then you do what you can to take care of basic repairs around the home. While this can be practical and economical, it's critical to think of your safety when taking on DIY home improvement tasks. Remember to wear safety goggles when you use a drill or hammer nails, work with solvents or hazardous chemicals, or secure objects with bungee cords. Whenever you use tools of any kind or perform tasks that may produce eye irritants or airborne fragments, remember to shield your eyes with the right protective gear.
Day-to-Day Tasks
There are also many everyday activities that can be potentially harmful to your eyes. For example, hot liquid or oil that splatters while you're cooking can lead to burns, and allowing the cork to fly when opening a bottle of champagne can also cause an eye injury. Taking care to recognize potential hazards for your eyes, no matter what the activity, can help protect your vision. Speak with your eye doctor to learn what else you can do to protect your eyes from household hazards.

September is Healthy Aging Month, and people of all ages and walks of life are invited to participate. After all, good health in your golden years starts with a commitment to preventive wellness earlier in life. And if you're already eligible for an AARP card, it's never too late to get serious about your wellness. As you celebrate each passing year, you should pay attention to the changing needs of your eye health. In Chicago, eye doctors encourage patients to schedule regular exams, even if they don't wear eyeglasses or contact lenses.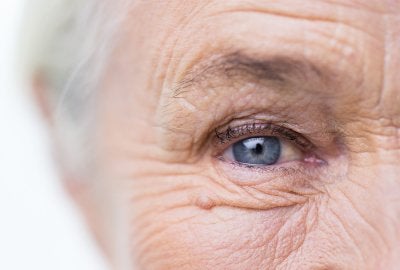 Schedule an eye exam.
Your ophthalmologist will let you know how often you should schedule an eye exam. If you're 65 or older, you'll probably need one every year or two. A comprehensive eye exam is an opportunity for the doctor to check for potential red flags of eye disease. With early treatment, it's possible to delay the progression of eye diseases. It isn't always easy to remember to schedule an appointment that only happens every year or two. Solve this problem by making your next appointment before you leave the optician's office, and check that the office will send you a reminder card or email.
Wear sunglasses.
Sunglasses are much more than just a fashion statement. They can protect your eyes from the harmful ultraviolet (UV) rays. UV light increases the risk of cancer, cataracts, and growths on the eye. Look for sunglasses that offer broad-spectrum UV protection, and wear them each time you go outdoors. If you wear prescription eyeglasses, you can visit an optical center to order prescription sunglasses. Wearing a wide-brimmed hat can also help shield your eyes.
Quit smoking and avoid secondhand smoke.
There are dozens upon dozens of compelling reasons to quit smoking, including its detrimental effects on eye health. Smokers are more likely to be diagnosed with macular degeneration, cataracts, and dry eyes. They're also at a higher risk of cardiovascular diseases, which can indirectly worsen eye health. It's never too late in life to quit smoking. Consider it an investment in your future, just like saving for retirement. If you don't smoke, don't start. Avoid being near anyone who is smoking, as secondhand smoking is also harmful.

Just like physical exams and dental check-ups, eye exams from an ophthalmologist are an essential part of a complete preventive wellness plan. If it's been longer than a year or two since you've visited an optical center near Chicago, it's time to make an appointment. Even if you aren't experiencing any vision problems, it's important to have regular eye exams . You can learn why when you watch this animation.
It explains that the symptoms of serious eye diseases aren't always detectable right away. You might not experience dark spots or cloudy vision until diabetic retinopathy and cataracts are already in the advanced stages—but an eye doctor can. He or she will let you know how often you should get an exam, based on your family health history, personal health history, and age. And if you do experience any sudden changes in your vision, get to an optical center right away.

Regular visits to your ophthalmologist in Chicago can help you protect your vision and eye health. However, no one wants to see an eye doctor because of an injury. To help keep your eyes protected from harm this season, read on for some helpful summertime eye safety tips.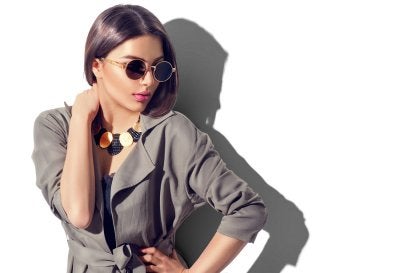 Wear Goggles
Summer equals swim season, and many people spend hours at a time in the pool while exercising, playing, or relaxing. However, chlorine can affect the health of your eyes, so you can benefit from protecting them from the chemicals in pool water. To avoid blurry vision and gritty-feeling eyes, wear goggles while you swim and rinse your eyes with fresh water afterward.
Carry Eyedrops
Hot and arid environments can affect your tear film and leave your eyes feeling dry and gritty. Because of this, if you'll be spending time in a dry or windy location this summer, then you should take precautions against dry eye. You can do this by carrying artificial tears and wearing wraparound sunglasses.
Prioritize Safety
Many eye injuries happen around the home, so you shouldn't overlook the importance of eye safety as you work through that summertime to-do list. Whether you're beginning a new DIY project or trimming trees, you can practice good eye care by wearing proper protective eyewear.
Wear Sunglasses
Did you know that your eyes are vulnerable to damage from the sun, just like your skin? Sometimes called "sunburn of the eye," photokeratitis is a painful condition that can be caused by sunlight that bounces off highly reflective surfaces, such as sand and water. To help avoid the redness, pain, and blurry vision associated with photokeratitis, ophthalmologists recommend that you wear sunglasses with 100% UV protection and a wide-brimmed hat, if possible.
Quit Smoking
Quitting smoking can be a great addition to your list of summer health goals. Smoking is a risk factor for many health conditions, including some that affect the eyes, such as macular degeneration and cataracts. Reduce your risk of eye disease and other health issues by quitting smoking this season.

Your eyesight is precious, but if you're like many people, you probably take it for granted. You should know that thousands of American workers suffer from vision loss and blindness every year because of preventable eye injuries sustained in the workplace. As an employee, you have the right to work in a reasonably safe and healthy environment. Consider scheduling a visit to an optical center near Chicago. You can ask an ophthalmologist about the potential eye injury risks at your workplace. You'll also get some easy-to-follow eye care safety tips to protect your vision.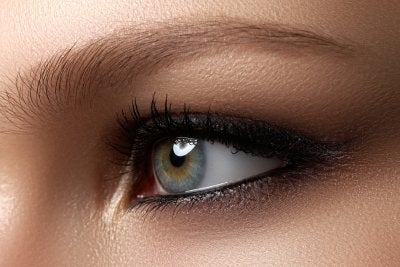 Identify the Risks of Eye Injuries
A couple of the main causes of eye injuries are airborne particles and chemical exposure. Eye penetration can be caused by objects falling off scaffolds, sparks from welding equipment, and blown sawdust. Other objects may swing into a worker's eye, such as chains, ropes, and tree limbs. Similarly, chemical eye burns can cause permanent damage, especially if the caustic chemical penetrates to the deeper layers of the eye. Chemical eye injuries can be caused by a variety of substances, including potassium, lye, magnesium, ammonia, sulfuric acid, hydrochloric acid, plaster, and cement.
Reduce Hazards in the Workplace
Identifying the potential causes of eye injuries at your jobsite is the first step toward protecting yourself and other employees. Next, talk to your employer about the safety precautions recommended by your ophthalmologist. Your employer may need to add machine guards, safety screens, and caution flags. High-risk jobsites should have an emergency eyewash station that is fully stocked with sterile eyewash solution. Employers have a responsibility to train each worker to follow safety precautions and to know how to respond when an eye injury does occur.
Wear Protective Eyewear
Protective eyewear can prevent most of all eye injuries that occur in the workplace, but only if it's worn consistently. Every employee should have access to the appropriate eyewear for a task. These include goggles, face shields, welding helmets, and safety glasses with side shields. All personal protective equipment in the workplace must be OSHA-compliant.

Cataracts usually develop very slowly. These cloudy areas of the eye's lens cause blurry vision, double vision, and sensitivity to light. When your symptoms start to interfere with your daily life, it's time to visit a cataract surgeon near Chicago. During your cataract procedure, the cloudy lens will be removed and replaced with an intraocular lens (IOL). This lens is a flexible, synthetic lens that functions just like a natural, healthy lens would. It receives light and focuses it on the retina at the back of the eye. This allows your brain to receive images via the optic nerve.
Your cataract surgeon can walk you through the types of IOLs available to you. He or she might suggest an aspheric IOL, which mimics the natural variations in the curve of the eye's lens. This could help you enjoy sharper vision. On the other hand, your ophthalmologist may recommend a toric IOL if you have nearsightedness, farsightedness, or astigmatism. This lets you see things clearly, without the blurriness that astigmatism causes.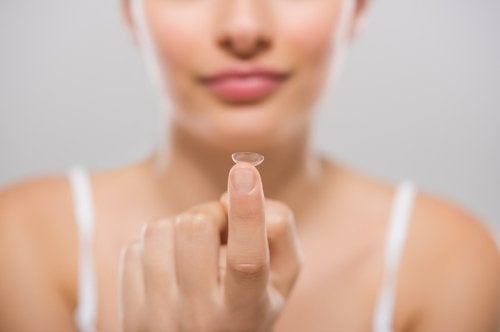 Archives
2018
2017
2016
2015
2014