If you suffer from diabetes, you can lower your risk of developing serious eye conditions by visiting an eye doctor on a yearly basis for comprehensive eye care and vision correction in Chicago. Diabetics are vulnerable to glaucoma, diabetic retinopathy, cataracts, blurry vision, and even complete vision loss.
Watch this video for valuable information about why diabetics are at a higher risk of blurry vision than others. You'll learn about which eye conditions blurry vision is often symptomatic of, and how seeking professional eye care from an eye doctor or ophthalmologist can provide vision correction and relief from blurry vision.

Cataracts are a relatively common condition, and become even more common with age. Almost 25% of people between the ages of 64 and 69 have cataracts, and the percentage rises with age. Cataracts occur when the lens inside the eye becomes clouded, affecting your ability to see. As cataracts get worse, your vision will grow increasingly impaired. Instead of living with vision loss, consider cataract treatment near Chicago so you can see as well as—if not better than—you did before. Advances in intraocular lens technology allow your eye surgeon to implant lenses that correct cataracts as well as vision issues such as nearsightedness and astigmatism. Take a look at this infographic to learn more about cataract surgery and how it can benefit you. Please share with your friends and family!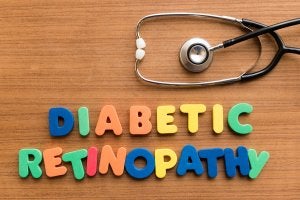 Diabetic retinopathy is a serious eye condition that results from diabetes complications, and that may be less of a risk if the patient makes regular, yearly visits to an eye doctor for eye care in Chicago . The condition is caused by damage to the blood vessels in the eye's retina, and at first may not result in any noticeable symptoms. If you suffer from diabetes, your risk of developing diabetic retinopathy increases over time, and is compounded by improper or infrequent eye care. To learn how to lower this risk, read this helpful guide to diabetic retinopathy.
Causes and Symptoms
When a diabetic's blood sugar level is elevated over a long period of time, the tiny blood vessels that supply nourishment to the retina can become blocked. When the retina's blood supply is cut off, it attempts to create new blood vessels, which may not develop properly. These abnormal blood vessels may leak fluid and blood into the vitreous fluid of your eye. People rarely experience early symptoms of diabetic retinopathy, but as the disease progresses, symptoms become severe. These symptoms include floaters, blurred vision, impaired color vision, dark spots that obstruct your vision, an intermittent need for vision correction, and complete vision loss.
Risk Factors and Complications
Your risk of developing diabetic retinopathy increases the longer you have diabetes, and is compounded by high cholesterol and blood pressure, poor regulation of blood sugar levels, pregnancy, and tobacco use. Certain races, such as Hispanic, African American, and Native American, are at an increased risk of developing the condition. Without the proper eye care from an ophthalmologist, you may suffer from very serious complications, including retinal detachment, glaucoma, vitreous hemorrhage, or blindness.
Prevention and Treatment
While you can't completely prevent diabetic retinopathy, you can lower your risk of developing it. People with diabetes should visit their eye doctor or ophthalmologist yearly for comprehensive eye care, including a dilated vision exam. The sooner the condition is diagnosed, the more successful eye care treatment is. Treatment may include medication for diabetes management, laser eye care treatments, or eye surgery.

We are looking for a Receptionist with experience in healthcare and should be familiar with electronic medical records, insurance benefits, collecting co-pays, and some medical terminology.
Requirements Include:
Minimum 1 year experience in a medical office REQUIRED
NextGen EMR/EPM preferred
Must be available Mondays, Tuesdays, Thursdays, Fridays 7:45-5pm Saturdays 7: 45-1pm.
We are looking for:
-Great ATTITUDE
-A friendly person with a positive outlook and the desire to be part of a team
-Energy to welcome our patients to a great experience
– Someone with great computer skills
Responsibilities Include:
-Greeting new and existing patients in person & on the phone
-Scheduling appointments
-Answering phones
-Relaying messages
-Managing daily cancellations and no shows and appointment reminder calls
-Maintaining patient medical records
-Performing general office admin duties (e.g., coping, fax, filing)
-Collecting patient payments
-Communicating with insurance carriers to verify insurance and proper payments
-Verifying all demographic and insurance information and changes as necessary
-Previous experience with electronic scheduling and billing software, ICD-9 and CPT codes desired
Our growing company offers Personal/sick time off, vacation time off, paid holidays, Health, Dental, Life, Long & Short Term Disability & 401K with employer matching.
Applicants will not be considered without resume, references, and salary requirements.
fax 866-337-3667or email dtorres@gersteineye.com
NO Recruiters or Solicitations!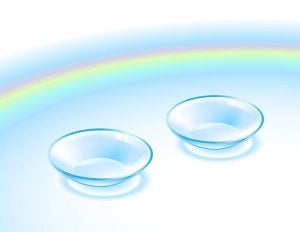 If your eye doctor or ophthalmologist has determined that you need vision correction, he may recommend contact lenses. Other than eye surgery, contact lenses are typically the most effective form of vision correction. If you're interested in contact lenses in Chicago , take some time to read about your different contact lens options.
If you suffer from severe astigmatism, your eye doctor may suggest rigid, gas permeable contact lenses. These are often called hard contact lenses, because they are made from an inflexible material. Gas permeable lenses are worn for a full year, and are more resistant to breaking or ripping than soft contact lenses.
Eye doctors more commonly prescribe disposable contact lenses, or soft contact lenses, for vision correction. These lenses are typically worn for one or two months before throwing them away and using a fresh, new pair. They are sold in boxes of six, and you can purchase up to a year's supply of lenses at one time. Daily wear contact lenses are worn for a full day, and removed and stored while you sleep. Extended wear contact lenses are soft contact lenses that are worn day and night for a week at a time.
Archives
2018
2017
2016
2015
2014