When was the last time you visited your optical center in Chicago to have your eyes tested for glaucoma by an eye doctor? If it's been more than a couple of years, then you could be overdue for a screening. Read on to learn what puts you at greater risk for developing glaucoma.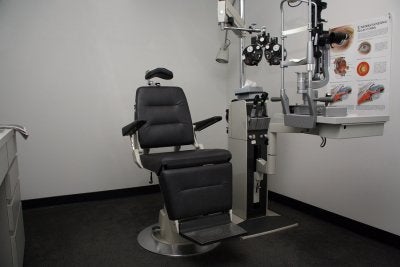 Age
Individuals over 40 are at a higher risk for both open-angle glaucoma (OAG) and closed-angle glaucoma (CAG), and your age impacts how frequently you should be seeing an eye doctor for testing. People under age 40 should visit an eye care professional every 2 to 4 years. From ages 40 to 54, see your eye doctor every 1 to 3 years. Individuals who are between ages 55 and 64 should have their eyes tested every 1 to 2 years. Once reaching 65 years of age, people should visit their eye doctor once every 6 to 12 months.
Race
Race has been linked to different types of glaucoma. People of African descent are at a higher risk for developing OAG than Caucasians, and people with East Asian ancestry are more likely to suffer from CAG than other individuals. Also, Hispanics in older age groups are at a greater risk for glaucoma. If you fall into one of these high-risk groups, then consider seeing your eye doctor more frequently.
Family History
OAG is the most common form of glaucoma, and both it and CAG are hereditary conditions. This means that if you have immediate family members who suffer from glaucoma, that you should be seeing an eye doctor for testing more frequently than you would otherwise because you have a much greater risk of developing the disease.
Other Factors
There are several other factors that can increase your risk for open-angle glaucoma which include having high pressure in the eyes, having diabetes, and having prior loss of vision due to glaucoma. Additional risk factors for closed-angle glaucoma include being female, having farsightedness, and having CAG in one eye. If any of these risk factors apply to you, then speak with your ophthalmologist about how often you should have your eyes checked for glaucoma.

Your ophthalmologist near Chicago will tell you that the holiday season can be particularly hazardous for the health of your eyes. To help avoid an accident, continue reading to learn how to practice good eye care this New Year's Eve.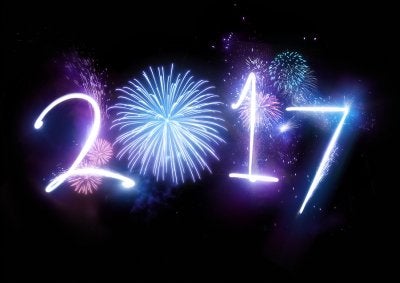 Champagne
If you're like most people, then you intend to ring in the new year with a champagne toast during your holiday party. To make a great impression on your guests, learn how to open a champagne bottle like a pro, something which does not involve flying corks. The uncontrolled release of a cork from a bottle of sparkling wine or champagne can reach up to 50mph, making it a serious eye hazard, according to eye doctors. You can help protect everyone's eyes at your party by learning to safely open champagne.
Fireworks
A frequently underestimated New Year's Eve tradition, the use of sparklers is one of the leading fireworks-related causes of emergency trips to an eye doctor. For this reason, their use should be approached with the same level of caution as fireworks. To use sparklers safely this holiday, only light them outdoors, light only one at a time, point sparklers away from your face and those of others, and always keep a bucket of water nearby. As for fireworks, do not touch unexploded fireworks, always wear protective gear when handling fireworks, and respect all safety barriers at fireworks shows.
Poppers
For many people, a New Year's Eve party is lacking if there aren't party poppers involved. If you plan to celebrate with party poppers this holiday, keep in mind that they can cause eye injuries if they aren't used with caution. First, always point party poppers away from your face and those of others. Second, avoid trying to fix poppers that turn out to be duds because there is a chance that they will explode in your face while you're working on them. Finally, never allow children to use party poppers alone and be sure to instruct them on their safe and proper use.

Your eye doctor will tell you that consistent eye care is key for promoting sharp vision long-term. Many people realize the importance of protecting their skin from the sun, but they never think to provide the same for their eyes. To practice good eye care near Chicago, watch this video for some helpful tips on protecting your eyes from UV rays.
When your eyes lack sun protection, this can lead to vision loss, cataracts, wrinkles around the eyes, and eye and eyelid cancer. For these reasons, eye doctors recommend that people wear sunglasses with dark lenses that completely cover their eyes and block 99% of both UVA and UVB rays. Also, wearing a wide brimmed hat, wearing contact lenses that have UV protection, using sunscreen, and staying in the shade between 10 am and 4 pm can help protect your eyes from the sun.

Once the cold, dry weather of winter arrives, many people are forced to make changes to keep their eyes comfortably lubricated. If you're thinking about visiting your eye doctor in Chicago about dry eye treatment, then continue reading to learn what else you can do to prevent dry eye symptoms this season.
While outdoors, dry winter winds can take quite a toll on your eye lubrication, so consider wearing sunglasses during the day and glasses at night when you head outside. Additionally, wearing contact lenses for extended periods of time can lead to dry eye symptoms, so consider favoring your eyeglasses more during the winter and wearing your contact lenses for shorter durations.
Getting enough fluids is important for your overall health year-round but is particularly significant when you want to prevent your eyes from feeling dry and gritty. Also, if you want to avoid dry eye symptoms, then be sure to include plenty of vitamins A, C, and E in your diet this season, as well as foods containing omega-3 fatty acids. Finally, if the air in your home feels dry, run a humidifier as often as necessary to keep your indoor humidity levels within a comfortable range.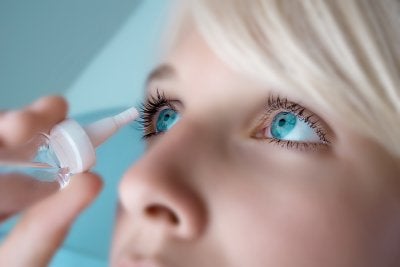 Archives
2018
2017
2016
2015
2014