If you wear glasses for vision correction , then you may realize how great an impact your frames can have on your appearance. Are you planning to see an ophthalmologist to get new eye glasses in Chicago? If so, then watch this video for tips on choosing glasses that complement your face shape before heading to the eye doctor.
Start by pulling your hair back and outlining your face by tracing it on a mirror. Then, determine if it most resembles a circle, heart, oval, diamond, square, or rectangle. If your face shape is a circle, then choose glasses that have strong, angular shapes which will add definition to your look. Conversely, a square face shape can be softened with glasses that have round frames. For heart-shaped faces, rimless frames can be ideal, and heavy or over embellished ones should be avoided.

When was the last time you visited an optical center in Chicago to have your eyes checked by an ophthalmologist? According to eye doctors, you should have your eyes examined every 2 to 4 years if you are under age 40. This rate increases to every 1 to 3 years from age 40 to 54, every 1 to 2 years for ages 55 to 64, and every 6 to 12 months for individuals ages 65 and older.
Diagnosing glaucoma early is an important part of eye care because this condition can result in permanent damage to your vision. Glaucoma is a group of eye disorders that cause progressive damage to the optic nerve. When left untreated, glaucoma can lead to permanent loss of vision and blindness.
Glaucoma causes increased pressure in the eye that damages the optic nerve and is the second-leading cause of blindness in the United States. When caught early, glaucoma can be treated to stop or slow the progression of damage to the eye and preserve the patient's vision.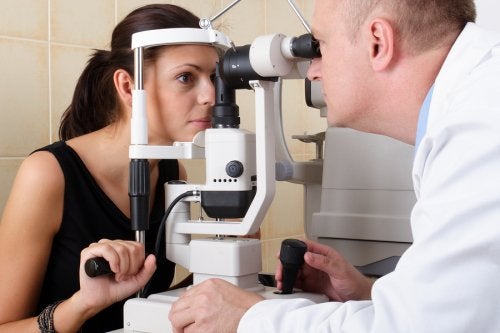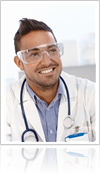 Workplace incidents are a common cause of eyes injuries treated by ophthalmologists near Chicago . In fact, about 2,000 workplace eye injuries occur daily in the U.S., and most of these are caused by small, falling, or flying objects. To avoid being among these statistics, consider the following tips for avoiding eye injuries in the workplace: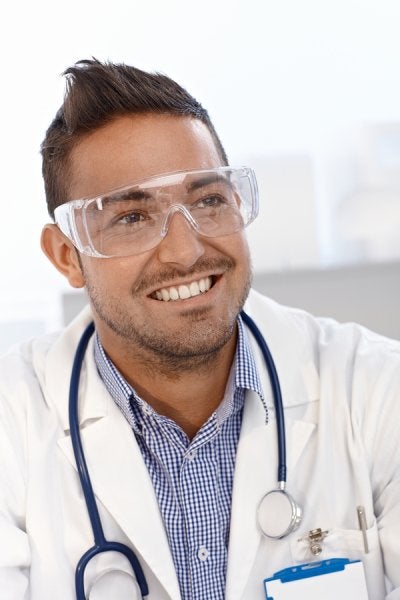 Promote a Safe Work Environment
Creating an environment in which accidents become less likely is the first step towards reducing the chances of eye injuries. To do this, ensure that all tools and equipment are working properly and that all necessary safety features are functional and in use. Next, inspect the area for unstable objects and similar hazards and remove or repair these. Also, ensure that bystanders remain out of hazardous areas, and that staff members know how to use every tool correctly.
Check Your Worksite Regularly
Checking your workplace once isn't sufficient for preventing injuries long-term, so schedule regular evaluations. Inspect your work areas and identify hazards from machinery, falling or moving objects, and other workers. After evaluating any safety hazards, take action to eliminate or minimize them.
Wear the Right Equipment
Most workplace eye injuries occur where the use of safety eyewear is not required or is optional, and many people end up having to visit an eye doctor because they chose not to wear protective eyewear or used it improperly. Start by selecting the right protective eyewear for your worksite. Then, always check that the eyewear is in good condition before each use. Finally, ensure that protective eyewear fits properly and stays securely in place while you work.
Adhere to Smart Safety Practices
Before removing your protective eye gear, you should shake, brush, or vacuum away any dust or debris that may have accumulated on your head, forehead, or hardhat. Also, never rub your eyes with dirty clothing or hands. Finally, clean your protective eyewear regularly. Following these steps is a smart way to practice good eye care and avoid a trip to an eye doctor because of an injury.

Are you planning to see an ophthalmologist about getting intraocular implants in Chicago ? If so, then you could benefit from knowing more about this type of eye surgery. Read on to learn the answers to common questions about intraocular implants.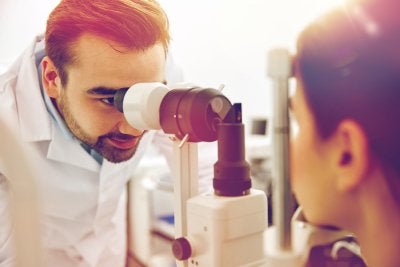 What are intraocular implants?
Sometimes referred to as intraocular lenses (IOLs), intraocular implants can be thought of as permanent contact lenses. However, instead of sitting on top of the cornea, an IOL is implanted in the eye and can be used to treat refractive errors or cataracts. An intraocular implant can replace your eye's natural lens after it is removed during cataract surgery, or it can work with your eye's natural lens to improve its focusing power and enhance your vision.
What are the benefits of intraocular implants?
Intraocular implants provide a solution for poor vision that can eliminate the need for wearing eyeglasses or contact lenses. IOLs offer great performance and excellent quality of vision along with stable and predictable results. Also, the procedure is simple, requiring just one operation through a microincision and no additional maintenance. Intraocular implants can address many levels of nearsightedness and can be removed later if needed.
What happens during intraocular implant surgery?
The procedure is usually performed on an outpatient basis, and your ophthalmologist will surgically place the lens in your eye. For cataract surgery, the clouded lens is removed, and then the IOL is put in place. The procedure takes only a short amount of time, and the full recovery period is usually about a month.
What is Visian ICL?
Visian ICL is the first intraocular implant of its kind to receive FDA approval for use in the United States. The ICL lens is made from Collamer, which is a soft and flexible material that provides unmatched biocompatibility. Visian ICL can be used to treat a wide range of refractive errors. If you have been turned down for LASIK and other surgical eye procedures, then ICL surgery may offer you a solution for improving your vision.
Archives
2018
2017
2016
2015
2014