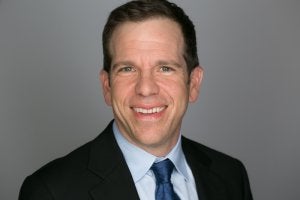 Dr. Craig H Gerstein is one of the best eye doctors in Chicago because he goes out of his way to ensure every patient gets the best service. Thanks to the talent of doctors like Dr. Gerstein, Gerstein Eye Institute helps patients fix their vision issues and improve the way they see.
After graduating with honors from Chicago Medical School, Dr. Gerstein completed an internship at MacNeal Hospital and his residency at Northwestern University Medical Center. On top of his work as an eye doctor, he also serves as an Assistant Professor of Ophthalmology at Northwestern University Medical Center.
Dr. Gerstein is board-certified by the American Board of Ophthalmology and a member of the American Academy of Ophthalmology, American Society of Cataract and Refractive Surgery, and Alpha Omega Alpha, the Honor Medical Society. He believes in using the latest technology and dedicated research to provide innovate and personalized care for every patient.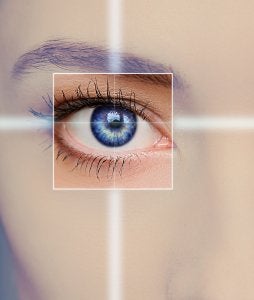 LASIK eye surgery is an effective way to correct refractive errors and improve the way you see. The procedure is a completely safe way to get better vision. If you are tired of relying on glasses or contact lenses, you should talk to your eye doctor in Chicago about the following benefits of this kind of eye surgery:
It Brings You a Permanent Solution for Vision Problems
New advancements in eye surgery technology make the LASIK procedure more effective than ever before. The surgery actually changes the shape of your cornea, which helps light hit your retina the right way so you can enjoy perfect vision. Whether you are nearsighted or farsighted, LASIK can fix your issues. When you visit a reputable eye doctor for your LASIK procedure, you can enjoy lifelong results that eliminate the need to rely on glasses or contacts to see.
It Is a Quick and Safe Procedure
LASIK eye surgery is a painless way to correct your vision. The eye doctor can perform the surgery in less than 30 minutes. Since it is minimally invasive, there is very little downtime after the surgery is complete. The procedure is safe and helps you instantly improve your ability to see. Although you cannot drive on the day of your surgery, most patients can return to their regular schedules as early as a day after the procedure.
It Helps You See Your Best
While glasses and contact lenses provide an effective way to correct refractive errors, it is not ideal to have to rely on them to see. If you get LASIK eye surgery, you never have to worry about putting on glasses or popping in your contact lenses to see. You can have perfect vision as soon as you open your eyes in the morning without having to feel around for your corrective lenses. After a quick LASIK consultation and an even quicker procedure, you can enjoy improved vision that allows you to break your dependence on corrective lenses.

A lot of people deal with cataracts, especially in their older years. Once these clouds develop on the lenses, they will continue to get worse until they are treated. Custom cataract surgery in Chicago can target these problems on the lens to improve the way you see.
Cataracts affect the lens and hinder the way light hits the retina, which makes it more difficult to see. Without treatment from a qualified eye doctor, cataracts could eventually lead to blindness.
Check out this video to learn more about cataracts and how they can affect your vision. Schedule an appointment at a vision center near you to get a checkup and the treatment you need to improve your vision.
You can find the link here: http://youtu.be/K_jZCzRf4ww
Archives
2018
2017
2016
2015
2014