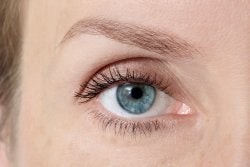 If you wear glasses or contact lenses, LASIK eye surgery could fix your vision issues to free you from the burden of corrective lenses. Keep reading for an overview of the procedure and how it can help you break away from the restraints of a life with glasses or contacts.
It Treats Refractive Errors
Most people who need corrective lenses have refractive issues that prevent light from reaching the cornea in the proper way. Refractive errors include nearsightedness, or myopia, farsightedness or hyperopia, presbyopia, and astigmatism. If you suffer from any of these issues, you should get a LASIK consultation near Chicago to see if this form of eye laser surgery can improve your vision.
It Uses a Laser to Reshape the Cornea
If you and your ophthalmologist decide that this is the right procedure for you, he or she will use a revolutionary laser to cut a small flap on the cornea. The ophthalmologist then sculpts the corneal tissue with a laser so light hits it the right way. Once this step is complete, the doctor can replace the flap. The LASIK eye surgery is a fast procedure that effectively corrects your refractive issues so you can have better vision.
It Has a Quick Recovery Time
Most patients heal quickly after their LASIK procedures. Your ophthalmologist will send you home with a prescription for eye drops that prevent your eyes from getting infected. You might experience hazy vision for a day or so, but you should enjoy improved vision within a few days after the procedure. After a follow-up visit with your ophthalmologist, you should schedule visits every six months to ensure your vision is doing well.
If you are interested in improving your refractive issues, you should schedule an appointment for an eye exam. After a thorough examination, the eye doctor can tell you if this surgery is the right treatment option for your vision issues or if you need to go with another option.