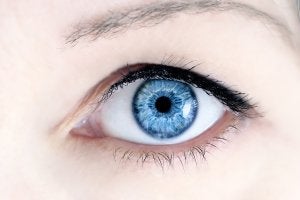 Laser in situ keratomileusis (LASIK) is a type of eye surgery that corrects refractive errors, such as nearsightedness and farsightedness. It can also be used to correct astigmatism and presbyopia. LASIK is the most popular type of refractive surgery in the U.S., with good reason. It offers freedom from corrective lenses, it has an exceptional safety record, and it only requires a minimal recovery period. To find out if having laser eye surgery near Chicago might be a good choice for you, consult an ophthalmologist.
Permanent Vision Correction
One of the most common reasons why people have LASIK eye surgery is that it reduces or eliminates their dependence on eyeglasses and contact lenses. LASIK can correct your vision by creating a very small flap in the cornea with a precisely focused laser. Then, the excimer laser reshapes the cornea. A properly shaped cornea can focus light on the retina precisely, which eliminates refractive errors such as nearsightedness and farsightedness. The excimer laser is capable of reshaping the living tissue of your corneal cells without causing damage such as scar tissue.
Superior Patient Safety
If you've been delaying talking to an eye doctor about LASIK surgery because of safety concerns, you can rest assured that the low rate of complications makes LASIK surgery one of the safest procedures available. In fact, LASIK surgery may actually help protect your vision. Since you won't need to put in contact lenses every day, you'll have a lower risk of eye infections.
Fast Procedure
Another reason to consider having LASIK is that it won't take up too much of your time. After your consultation with the ophthalmologist to determine if you're a good candidate, the procedure itself takes less than 30 minutes—and much of that time is spent on preparations. The laser takes less than a minute per eye to correct refractive errors.
Minimal Recovery
Immediately after having LASIK surgery, it's advisable to rest for several hours with your eyes closed. You can take a nap while wearing plastic shields to protect your eyes. Patients typically rest for a day or two, after which they can return to most activities. However, it's important to protect the eyes from irritants for a while. Compared to most surgical procedures, the recovery for LASIK is quite minimal.