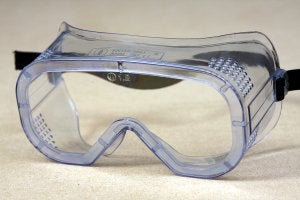 October is home eye safety month, which provides you and your eye doctor with the perfect opportunity to discuss eye care in Chicago , and how to practice eye safety at home. About half of the country's annual eye injuries occur in the home, while undergoing normal daily tasks. Protecting your eyes in your home will greatly reduce your risk of needing costly visits to the ophthalmologist for eye treatments or eye surgery. Here are some ways that you can practice at-home eye safety.
Wear Eye Protection When Necessary
Most people don't think it's necessary to wear protective eye gear in their own home. Safety goggles are completely essential when performing some household activities. If you're using tools for household repairs or renovations, such as hammers, drills, or saws, you must protect your eyes from dust, sawdust, flying debris, or tool malfunction. Eye protection is also necessary when spraying certain hazardous chemicals or cleaning products inside or outside of the home. You should also always wear eye protection when playing sports at your home.
Use Extreme Caution When Handling Chemicals
When you're using hazardous chemicals or dangerous cleaning agents in your home, you should always use extreme caution. Read all warning labels prior to use, and never mix two products together without consulting with a professional. Use hazardous products in a well-ventilated area. If there is any chance that the products will become airborne, or if you're spraying them inside or outside, protect your eyes from chemical contact. Always wash your hands thoroughly after using any hazardous chemicals or cleaning products.
Keep Pathways and Walkways Clear
If you trip and fall, you run the risk of injuring your eyes, as well as other parts of your body. Ensure that all walkways, pathways, and staircases have sufficient lighting. Stairs should also have handrails. To prevent accidents, keep all common walkways, pathways, and staircases free from hazards and debris, such as shoes, toys, appliances, and furniture. Secure any rugs or carpeting so that they don't provide a trip or fall risk.