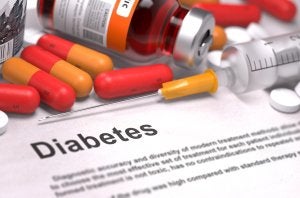 Diabetic retinopathy is one of the many health complications that can arise amongst people who suffer from diabetes. If you are diabetic, you should visit your eye doctor regularly for eye care in Chicago to reduce your risk of developing diabetic retinopathy. There are two types of diabetic retinopathy: non-proliferative diabetic retinopathy, and proliferative diabetic retinopathy.
Non-proliferative diabetic retinopathy refers to the early stages of diabetic retinopathy. In its earliest stages, patients will experience few, if any, symptoms. Non-proliferative diabetic retinopathy occurs when the blood vessels in the retina become damaged as a result of prolonged increases in a person's blood sugar levels. Increased blood sugar causes the blood vessels to weaken and develop small bulges on their walls. These bulges are called microaneurisms, which can leak fluid into the retina and cause macular swelling.
If you do not seek treatment from an eye doctor at an optical center during the early stages of diabetic retinopathy, the condition will progress to proliferative diabetic retinopathy. In this stage, the retina becomes deprived of oxygen, and may develop scar tissue or detach. Without treatment from an ophthalmologist, proliferative diabetic retinopathy can cause blurry vision and complete vision loss.