With the growing popularity of DIY projects and home improvement repairs, it may come as no surprise that eye injuries that occur at home are on the rise. As part of your family's ongoing eye care near Chicago, use the following tips to help prevent eye injuries around your home.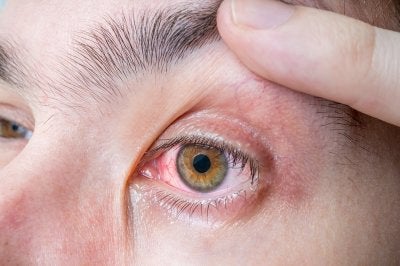 Inside the Garage
Unsurprisingly, many household eye injuries occur inside the garage or workshop. In many cases, these accidents result due to a lack of protective eyewear. If you are using chemicals, working with tools, securing items with bungee cords, or doing a task that creates dust or other eye irritants, it's important to use caution. Due to the dangers that these activities can pose, eye doctors advise that you and anyone nearby wear protective goggles to help avert accidents.
In the Yard
While people often worry about the safety of using a lawnmower due to the sharp blades, this type of equipment can present a different kind of hazard. While they may seem innocuous, the pieces of grass and the dust particles that become airborne as you mow can be a threat to your eyes, so use protective eyewear for this task. The same eye care advice goes for using power trimmers on your shrubs and hedges.
Inside the House
Many of the eye injuries that occur inside the home involve chemicals and hazardous items such as bleach and household cleaners, so always wear protective goggles when necessary, and wash your hands after using these products to avoid getting them into your eyes. If anyone in your household uses curling irons or other heated styling devices near their face, remind them to take care when using these appliances, so they can avoid inadvertently making contact with their eyes. Also, eye injuries can occur when cooking due to splashing oil or other hot liquids, so always take care while in the kitchen. Finally, eye doctors advise that you always use caution while drilling or hammering, and even while opening champagne bottles, to help avoid injuries.