Intraocular lenses are implants that an ophthalmologist can surgically place in the eye. This type of eye surgery is most often performed for patients who require treatment for cataracts. However, intraocular implants may also be appropriate for vision correction. Because of the delicate nature of eye surgery and because your vision is so important, it's critical to find an ophthalmologist who regularly performs this type of eye surgery in Chicago . Before undergoing any eye surgery, patients should be fully informed of what the procedure involves and what they can expect.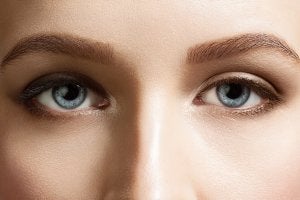 Cataracts
Cataracts are one of the most common causes of vision loss. They are cloudy areas on the lens of the eye that interfere with the ability of the lens to focus light on the retina. If you've been diagnosed with cataracts, eyeglasses may initially work to correct your vision. However, if you're having trouble despite your eyeglasses, it may be time to consider cataract surgery to receive intraocular implants. If you haven't yet been diagnosed, but are experiencing possible symptoms of cataracts, then it's important to see your eye doctor right away. Cataracts can cause blurry, cloudy, or dim vision, impaired night vision, sensitivity to light and glare, the appearance of "halos" around light sources, double vision in one eye, and the fading of colors. During cataract surgery, the ophthalmologist will remove the natural lens of the affected eye and place an intraocular lens in its place.
Nearsightedness
Although the development of a cataract is the most common reason to have intraocular lens surgery, some patients with nearsightedness may undergo Visian ICL. These are implantable contact lenses that are surgically inserted into the eye to provide permanent vision correction. This FDA-approved procedure does not involve removing the natural lens; rather, the doctor implants the artificial lens in front of the natural lens. If you are nearsighted, this procedure may be right for you if you have trouble wearing contact lenses or you're concerned about possible infections from contact lenses. Visian ICL may also be appropriate for people who prefer not to wear eyeglasses, including athletes.