Are you planning to see an ophthalmologist about getting intraocular implants in Chicago ? If so, then you could benefit from knowing more about this type of eye surgery. Read on to learn the answers to common questions about intraocular implants.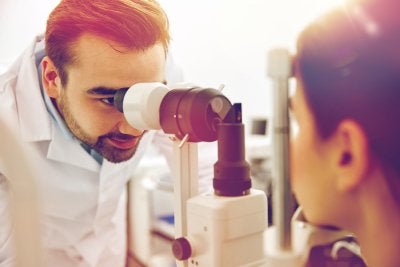 What are intraocular implants?
Sometimes referred to as intraocular lenses (IOLs), intraocular implants can be thought of as permanent contact lenses. However, instead of sitting on top of the cornea, an IOL is implanted in the eye and can be used to treat refractive errors or cataracts. An intraocular implant can replace your eye's natural lens after it is removed during cataract surgery, or it can work with your eye's natural lens to improve its focusing power and enhance your vision.
What are the benefits of intraocular implants?
Intraocular implants provide a solution for poor vision that can eliminate the need for wearing eyeglasses or contact lenses. IOLs offer great performance and excellent quality of vision along with stable and predictable results. Also, the procedure is simple, requiring just one operation through a microincision and no additional maintenance. Intraocular implants can address many levels of nearsightedness and can be removed later if needed.
What happens during intraocular implant surgery?
The procedure is usually performed on an outpatient basis, and your ophthalmologist will surgically place the lens in your eye. For cataract surgery, the clouded lens is removed, and then the IOL is put in place. The procedure takes only a short amount of time, and the full recovery period is usually about a month.
What is Visian ICL?
Visian ICL is the first intraocular implant of its kind to receive FDA approval for use in the United States. The ICL lens is made from Collamer, which is a soft and flexible material that provides unmatched biocompatibility. Visian ICL can be used to treat a wide range of refractive errors. If you have been turned down for LASIK and other surgical eye procedures, then ICL surgery may offer you a solution for improving your vision.