Millions of Americans suffer from poor eyesight due to cataracts, but many will enjoy restored vision after undergoing surgery for intraocular lenses or IOLs. If you're planning to see an ophthalmologist for intraocular implants in Chicago , then keep reading to learn what you should consider when selecting the right IOLs for you.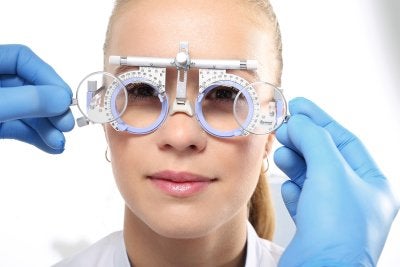 Insurance Coverage
There are several types of IOLs, and not all are covered by insurance. However, the cost of the most traditional option, which is a monofocal lens, is covered by most insurance companies and Medicare. For this reason, if the cost of your IOLs will affect your decision, then this option may be best for you. Monofocal lenses are made to provide patients with the best possible corrected vision at near, far, or intermediate distances.
Device Usage
If you spend a significant amount of time using a computer, tablet, or smart phone, then your ophthalmologist may recommend monofocal intraocular lenses that are set to provide you with monovision. In this situation, one lens is designed to provide near vision and the other one distance vision. However, if you want results that provide you crisp vision, then a monovision approach may not be for you.
Treatment Goals
If you're hoping to eliminate the need for glasses by undergoing cataract surgery, then your doctor may recommend multifocal lenses. These are a newer variety of IOLs that may be able to correct both distance and near vision for the patient, as well as reduce or eliminate the need for eyeglasses. These IOLs are quite expensive and are rarely completely covered by insurance.
Astigmatism Level
Toric IOLs are intraocular lenses that provide the wearer with added correction for astigmatism. Commonly, people who have moderate to advanced astigmatism prefer toric IOLs, but these may not be fully covered by insurance.
Driving Habits
If it's important for you to be able to drive at night, then consider that multifocal lenses can have side effects like decreased contrast sensitivity, glare, and halos around lights. If you regularly drive at night, then monofocal IOLs may be the better choice for you.