How Does Bright Light Affect Your Vision?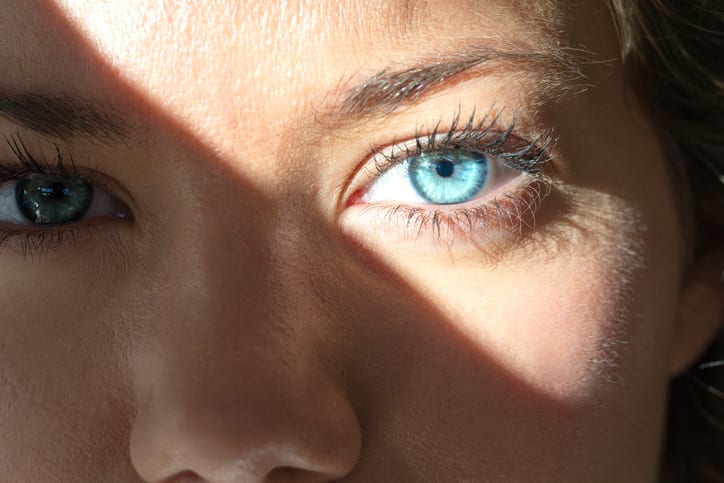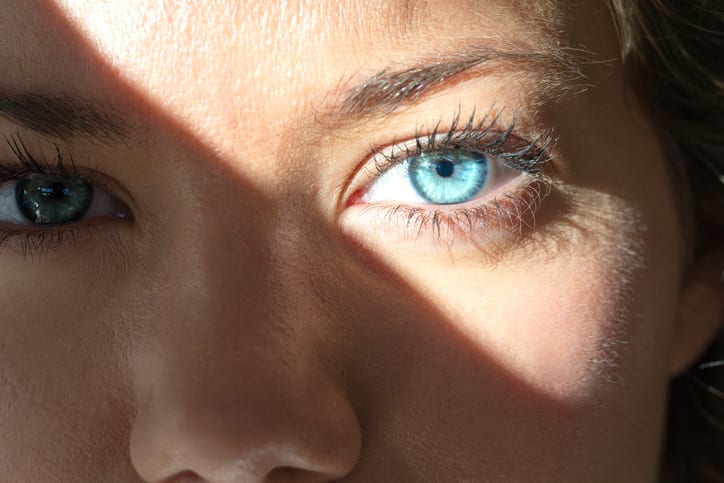 The iris serves as your eye's main defense against bright light. This is the colored part of your eye responsible for reducing and enlarging the size of your pupil. When intense light rays reach your eye, the iris responds by constricting the pupil, thus protecting the retina and helping it process the incoming image better. The opposite occurs in low light when the iris dilates the pupil to allow as much light in as possible.
Can Bright Light Damage Your Vision?
In short, yes, staring at bright lights can damage your eyes. When the retina's light-sensing cells become over-stimulated from looking at a bright light, they release massive amounts of signaling chemicals, injuring the back of the eye as a result.
The sun shines with such intensity that staring directly at it for just a few seconds can cause permanent retinal damage. Chronic exposure to UV rays over many weeks, months or years can also harm the macula, cornea and lens. A damaged macula leads to macular degeneration. A "sunburned" cornea can cause blurry vision and loss of eyesight. A damaged lens may develop a cataract, or clouding of the lens that blurs vision.
Blue light, even at moderate intensity levels, can damage your retinas slowly over time. Blue light has shorter wavelengths than warmer light, so it has more energy. Prolonged exposure may increase the risk of age-related macular degeneration (AMD). Sunlight is the most prominent source of blue light, but other examples include fluorescent lights, LEDs, TVs, computer monitors and Smartphone screens.
How to Treat and Prevent Eye Problems from Bright Light
Protect your vision with these tips:
Choose glasses with anti-reflective lenses to reduce glare from bright lights.
Wear dark-tinted sunglasses and a brimmed hat while outside. Polarized sunglasses with UV protection further shield your eyes from the effects of blue light and ultraviolet rays.
Decrease daily screen time and take frequent breaks to rest your eyes.
Turn on your computer's "night light" feature to decrease the amount of blue light the screen emits.
Wear blue-blocking computer glasses with yellow-tinted lenses that ease digital eyestrain.
Choose CFLs and LEDs that emit "warm" light.
If you require cataract surgery, seek blue-blocking intraocular lens (IOL) implants to protect your retinas the same way sunglasses do.
If you're experiencing any vision problems or discomfort after exposure to bright light, visit Gerstein Eye Institute in Chicago, IL for an evaluation. Our commitment to helping patients protect their vision dates back to 1968. For more information, or to schedule an eye appointment, please contact us at 773.596.9545 today.