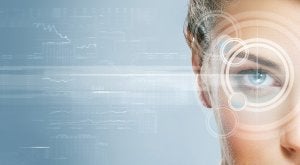 Over 20 million people have corrected their vision problems with the help of LASIK eye surgery . Visiting an eye care center in Chicago is the first step to take when determining if LASIK is right for you. This procedure can help you if you are interested in benefits such as:
Improving Your Eyesight
Everybody wants perfect vision, but various conditions and illnesses make it difficult to achieve or maintain that goal. LASIK eye surgery offers the perfect solution for anyone with vision problems that wants to correct them. This procedure can help patients with astigmatism, hyperopia, and myopia. Approximately 96% of patients say they have reached their vision goals after undergoing LASIK eye surgery.
Saying Goodbye to Glasses and Contacts
Eyeglasses are obnoxious and get in the way. Contact lenses can be uncomfortable and difficult to put in every morning. If you are ready to get rid of your glasses or contacts, LASIK eye surgery might be the right option for you! LASIK eye surgery will let you say goodbye to your obnoxious glasses. This procedure can also help you save money over time as you will no longer have to worry about purchasing contact lenses.
Getting In and Out Quickly
Are you worried that laser eye surgery will take too much time out of your schedule? Luckily, LASIK is a quick and easy procedure that provides almost-instant results! Your ophthalmologist will give you details about what to expect during and after the surgery. The procedure is very short, typically taking between 5 and 10 minutes to complete. Patients are usually able to return to normal activities the date after the procedure, making it easy to schedule the procedure and enjoy better vision almost immediately.
Enjoying Precise and Long Lasting Results
LASIK eye surgery utilizes an advanced laser system to reshape the cornea and correct vision problems. This laser provides accurate results, allowing many patients to achieve the best and clearest vision they have ever experienced. LASIK eye surgery also provides long lasting results that are permanent for many patients. Undergoing this procedure can help you forget about your vision problems and never look back!