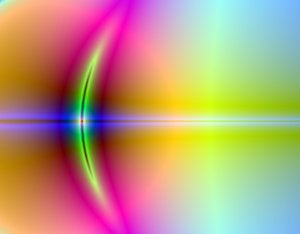 Not everyone is a good candidate for this eye surgery, though. If you can relate to any of the following, you might have to talk to your eye doctor about some alternative options that can help with your vision issues:
Your Prescription Is Still Changing
If you had to get a new prescription for glasses or contacts within the last year, now is not the time for LASIK eye surgery. Younger patients, people with significant hormonal changes, and people taking certain medications often have fluctuating prescriptions. You will not be a good candidate for the procedure until your prescription stabilizes.
You Have an Illness that Could Affect Healing
Certain autoimmune diseases like lupus or rheumatoid arthritis might affect the way your body can heal. If you have autoimmune diseases, immunodeficiency states, or diabetes, your eye doctor might not want to go ahead with the LASIK procedure. Certain medications like retinoic acid and steroids might also prevent you from healing after the surgery.
You Regularly Play Contact Sports
If you are at high risk for getting hit in the face or the eye area, the ophthalmologist might not feel comfortable about giving you the LASIK procedure. Playing sports like boxing, wrestling, and martial arts put you at a higher risk for getting hit in the face, which can cause problems after the procedure.
You Do Not Like Any Risk
Although the LASIK procedure is safe and has approval from the FDA, there are still some risks associated with the procedure. Schedule a LASIK consultation near Chicago to talk to the doctor about the procedure and its risks. This will help you decide if you feel comfortable with this kind of eye surgery.
The only way to decide whether or not you make a good candidate for LASIK is to schedule a visit with the ophthalmologist. The doctor can examine your eyes, learn your history, and help you decide if you should go forward with the surgery.