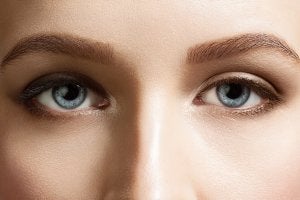 Because October is eye injury prevention month, your eye doctor in Chicago may give you certain eye care tips. These tips will help you reduce your risk of suffering from a painful eye injury in or out of your home. Eye injuries often necessitate costly visits to an ophthalmologist for eye care or eye surgery, and some injuries can be permanent or debilitating. Here are some key eye injury prevention tips.
In Your Home
If you're cleaning your home with any hazardous or dangerous cleaning products, exercise extreme caution. Such products include bleach, ammonia, and specialty cleansers. Do not mix any products together without first consulting a professional, and use all products in a well-ventilated area. When using any airborne products, such as bug spray, hairspray, body spray, be sure the nozzle of the spray is pointed away from your face, or that your eyes are closed or you're wearing eye protection.
In Your Garage or Workshop
If you're using power tools, it's essential that you wear protective eyewear, such as safety goggles. Safety goggles will protect your eyes from dust and sawdust, flying particles and debris, and broken pieces that may become airborne as a result of faulty equipment. In your garage, you may be subject to harmful fumes, chemicals, and sparks that can cause damage to your eyes. If you're working on your car, wear protective eye gear to ensure that you won't suffer from an eye injury.
In Your Yard or Garden
Lawnmowers and other lawn and gardening equipment can launch rocks and other small pieces of debris into the air. Wear safety goggles to prevent these projectiles from injuring your eyes. If you're spraying your garden with insecticide or other chemicals, always point the nozzle of the spray bottle away from your face, and wear protective eyewear. If you're playing sports or games in the yard, protect your eyes from flying balls or other sports equipment.