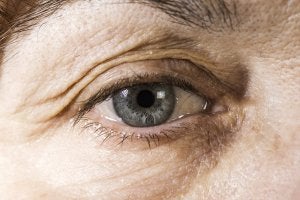 As you age, you become more vulnerable to certain eye conditions and diseases. These conditions can cause impaired vision and even blindness if they aren't treated by an eye doctor. If you're getting older, an eye doctor or ophthalmologist near Chicago can help you maintain the health of your eyes. Keep reading for some valuable tips on how to protect your eyes as you age.
Eat a Healthy Diet
A healthy diet can go a long way towards maintaining the health of your eyes. Fresh, leafy greens, fruits, and a diet rich in vitamin A, vitamin C, and antioxidants can greatly reduce your risk of developing eye conditions or diseases. Cataracts and macular degeneration occur much less often in those who eat healthy diets that are rich in vitamins, minerals, healthy proteins, omega-3 fatty acids, and lutein. You should also consume plenty of fresh fruit, vegetables, whole grains, healthy fats and protein, and water.
Take Eye Vitamins and Vision Supplements
Nutritional supplements combined with a healthy diet and regular exercise can significantly lower your risk of vision problems and eye conditions. Beta-carotene, zinc, vitamin C, and vitamin E are crucial for maintaining the health of your eyes. Your eye doctor may recommend that you take a daily multivitamin that also contains lutein, zeaxanthin, omega-3 fatty acids, and copper—and supplement that multivitamin with a daily dose of vitamin B complex with folic acid.
Visit an Eye Doctor Regularly
The best way to detect an eye condition early enough to receive successful treatment is by regular visits to an eye doctor or ophthalmologist. Your eye doctor can do regular screenings for macular degeneration, glaucoma, cataracts, astigmatism, and eye cancer. The sooner these eye conditions are diagnosed, the more effective your treatment will be. Your eye doctor can also recommend nutritional and lifestyle changes that will decrease your risk of developing certain dangerous eye conditions.