Eye diseases like macular degeneration aren't the only problems that can rob a person of his or her healthy vision. Injuries to the eye can occur in mere moments, but they can have life-changing consequences. Residents of the Chicago area can get some eye care tips from their ophthalmologist. Even when individuals take precautions to protect their vision, accidents can occur from time to time. If you've suffered an eye injury, seek immediate medical attention.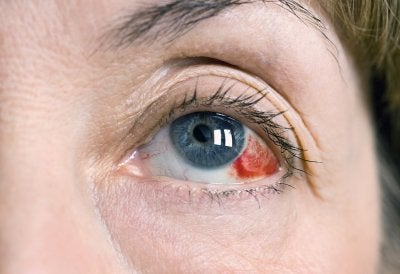 At Work
Work-related eye injuries are entirely too common. When a job exposes employees to hazardous chemicals, airborne debris, and other hazards, employers are supposed to provide proper protective gear, including safety goggles. However, it's incumbent upon the employee to ensure that he or she follows safety guidelines and wears these goggles as needed. Adequate safety goggles are those that feature side shields. Other protective gear can include face shields , full-face respirators, welding helmets, work screens, and machine guarding. Individuals who wear eye glasses, rather than contact lenses, can consult an eye care professional about getting prescription safety goggles.
At Home
The workplace and the home are the two major places in which eye injuries occur. Eye doctors recommend taking precautions inside and outside the home to protect one's eyes. Inside the home, some common hazards include cleaning chemicals, grease splatters, certain children's toys such as projectiles, and tripping hazards. Champagne bottles are another potential hazard. When opening a champagne bottle, always point it at a 45-degree angle away from yourself and everyone else. After you've removed the wire hood, place a towel over the entire top of the bottle before twisting the cork out. Outside the home, yard work is often the greatest hazard for eye health. Before mowing the yard, walk over the entire area, removing branches and other potential projectiles. Do not allow children outdoors while mowing or doing other yardwork with power tools. Remember to wear safety goggles.
At the Gym
Thousands of people suffer from sports-related eye injuries each year. Some of those injuries occurred because the patients relied on their regular eye glasses to provide adequate protection. Safety goggles ought to be worn before engaging in certain sports, such as racquetball and basketball.