Just like going to the dentist and the pediatrician, eye examinations and visits to an eye doctor in Chicago should be part of your child's routine medical care. Keep reading to learn more about taking care of your child's vision.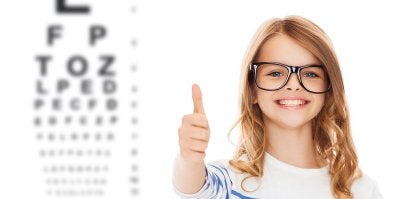 Types of Eye Care Specialists
There are a variety of eye care professionals that your child may need to see. Optometrists offer primary vision care and can perform eye examinations to determine if your child needs glasses or is suffering from an eye disease. Opticians specialize in fitting and adjusting eyeglasses. Ophthalmologists are medical doctors who provide comprehensive eye care, including surgery and practicing medicine. Finally, pediatric ophthalmologists are eye doctors who have undergone additional training to diagnose and treat problems that can affect children's eyes.
Sources of Childhood Eye Care
Throughout her childhood, your child should periodically have her eyes examined. Newborns typically have their eyes checked by a doctor while in the hospital nursery as part of a general health examination. Your child's pediatrician or family doctor should perform eye health screenings as she grows up and if irregularities are detected, direct you to see an eye doctor. For children that already wear corrective lenses, visits to an eye doctor should be scheduled once per year so their eyes can be monitored for changes and their eyewear can be updated accordingly.
Signs of Childhood Eye Problems
Besides having a doctor look at your child's eyes, you can also take care of her vision by knowing how to spot eye problems. If you notice that your child's eyes are extremely sensitive to light or are chronically watery or red, schedule an eye doctor appointment. Other indicators of an eye problem include poor visual tracking, poor focusing, a whitened pupil, constant eye rubbing, and abnormal eye movement or alignment after six months of age. Once your child is of school age, there are behaviors to watch for that can indicate that she is struggling to see properly. These can include sitting close to the TV, squinting, having difficulty reading, struggling to see distant objects, and having trouble reading the blackboard at school.