Although you should practice proper eye care every day, May happens to be Healthy Vision Month. The purpose of this campaign is to raise awareness about the importance of eye health and teach people how they can keep their vision sharp for the rest of their lives. In order to stay on top of your eye health, you should know a little bit about your family history and what you might be susceptible to. Do your best to protect your vision when you're out and about, and see your eye doctor in Chicago for routine checkups. May is Healthy Vision Month, so continue reading to learn about the principles it focuses on.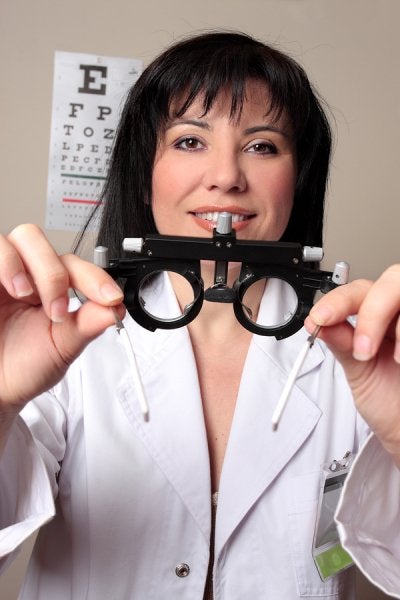 Know Your Family History
You are who you are thanks to nature and nurture, and both of these constructs play a role in your eyesight as well. Some of the traits that make you who you are will have been passed down through your bloodline. For this reason, it's a good idea to know what kinds of health issues run in your family. Just like heart disease and bipolar disorder, eye conditions can be hereditary. Celebrate Healthy Vision Month by learning about your family's eye health.
Protect Your Eyes
Your eye doctor wants the best for your eyes, but you need to do your part to keep your vision sharp. Overexposure to ultraviolet rays can have a negative impact on your vision and even lead to eye health issues. When you go outside, be sure to wear sunglasses that block out ultraviolet rays. It's also a good idea to stay in the shade, and you can even wear a hat for extra coverage. The better you protect your eyes, the happier your eye doctor will be during your next visit.
See Your Eye Doctor
Proper eye health is a team effort, so you can't handle it alone. Your ophthalmologist knows what's best for your eyes, and he or she can screen you for diseases that you might not catch yourself. If you haven't seen your eye doctor lately, take the opportunity to make an appointment during Healthy Vision Month.