Regular visits to your ophthalmologist in Chicago can help you protect your vision and eye health. However, no one wants to see an eye doctor because of an injury. To help keep your eyes protected from harm this season, read on for some helpful summertime eye safety tips.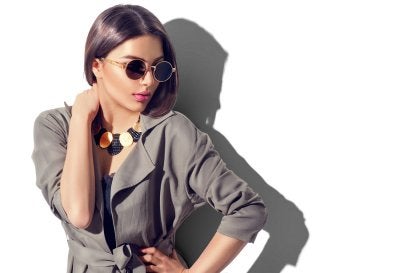 Wear Goggles
Summer equals swim season, and many people spend hours at a time in the pool while exercising, playing, or relaxing. However, chlorine can affect the health of your eyes, so you can benefit from protecting them from the chemicals in pool water. To avoid blurry vision and gritty-feeling eyes, wear goggles while you swim and rinse your eyes with fresh water afterward.
Carry Eyedrops
Hot and arid environments can affect your tear film and leave your eyes feeling dry and gritty. Because of this, if you'll be spending time in a dry or windy location this summer, then you should take precautions against dry eye. You can do this by carrying artificial tears and wearing wraparound sunglasses.
Prioritize Safety
Many eye injuries happen around the home, so you shouldn't overlook the importance of eye safety as you work through that summertime to-do list. Whether you're beginning a new DIY project or trimming trees, you can practice good eye care by wearing proper protective eyewear.
Wear Sunglasses
Did you know that your eyes are vulnerable to damage from the sun, just like your skin? Sometimes called "sunburn of the eye," photokeratitis is a painful condition that can be caused by sunlight that bounces off highly reflective surfaces, such as sand and water. To help avoid the redness, pain, and blurry vision associated with photokeratitis, ophthalmologists recommend that you wear sunglasses with 100% UV protection and a wide-brimmed hat, if possible.
Quit Smoking
Quitting smoking can be a great addition to your list of summer health goals. Smoking is a risk factor for many health conditions, including some that affect the eyes, such as macular degeneration and cataracts. Reduce your risk of eye disease and other health issues by quitting smoking this season.