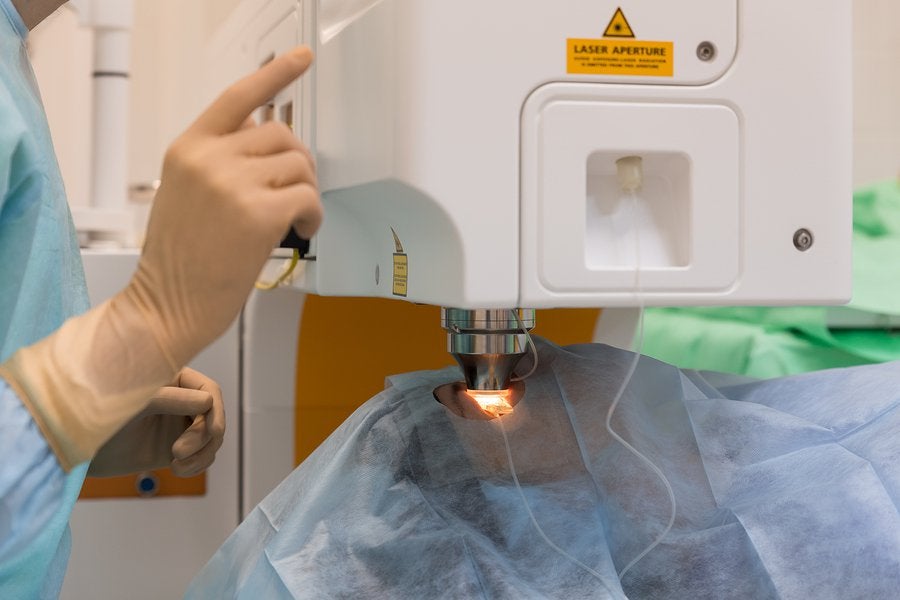 LASIK is still the most common laser eye surgery in the United States. The procedure can be completed with a laser or a blade and creates a thin flap in the cornea. The cornea is reshaped to correct the refractive error and improve vision.
Laser eye surgery was first available in the 1980s and by 2001 LASIK was the most common elective surgery in the world. LASIK is considered a third option in addition to wearing eyeglasses or contact lenses.
There are several benefits of having LASIK performed, and the most obvious is having your vision improved without having to wear glasses or contacts. After LASIK surgery, your vision will improve immediately, and it may continue to improve for a year.
LASIK eye surgery can be performed in both eyes on the same day and you'll likely be able to get back to work in just a day or two. LASIK is a viable option for about 80% of the adult population. If you're 18 or older, have a common vision problem such as far or nearsightedness or astigmatism, lead an active lifestyle, are in general good health, and cannot or would prefer not to wear glasses or contacts, LASIK could be right for you.
More Benefits of LASIK
The safety of LASIK eye surgery has increased over the years
Typically causes little to no pain
Vision is corrected almost immediately or at least by the day after the procedure
Quick recovery
Adjustments can be made for years
Most patients will no longer need corrective eyewear
You'll actually save money over the years on frames and lenses or contacts and contact solution as well as ophthalmologist appointments
Improved self-confidence
Can participate in activities such as swimming or surfing without worrying about eyewear
Reduced allergy symptoms compared to wearing contacts
To schedule an appointment with Gerstein Eye Institute, call 773-596-9545.