Cataracts are quite common in older people, but if you haven't experienced them you may not know much about what they are. A cataract is a clouding of the eye lens that negatively affects your vision. By the age of 80, at least half of the population will have a cataract or have undergone cataract surgery.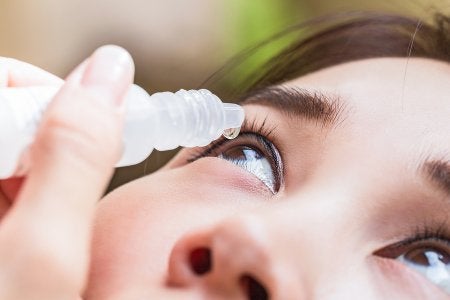 Cataracts can happen in both of your eyes or in just one of them. If you're experiencing any of the following symptoms you may have a cataract:
Blurred vision
Faded colors
Glare from sunlight, headlights, etc. or a halo around lights
Difficult seeing at night
Double vision
Frequent changes in prescription for eyewear
Cataracts typically develop slowly and at first they can be helped by getting new glasses, using anti-glare sunglasses or magnifying lenses, and using brighter lighting. If you haven't experienced a cataract, it can be compared to looking through a foggy or frosty window.
If you notice any of the previously mentioned symptoms, you should make an appointment for an eye exam. See your doctor right away if you experience sudden eye pain, sudden vision changes, or sudden headaches.
If you haven't experienced cataracts, it might not be too late to help prevent them from forming. Regular eye examinations can lead to early detection of cataracts. Unhealthy activities like smoking or drinking too much can increase your risk of cataracts. Managing health conditions like diabetes and eating fruits and vegetables with antioxidants can also help prevent cataracts.
Cataract surgery is very common and is a relatively simple and painless procedure to help regain vision. More than three million Americans undergo the procedure each year and 90% of them regain very good vision, from 20/20 to 20/40. You will likely still need reading glasses and may require progressive lenses.
To learn more or schedule an appointment with Gerstein Eye Institute, give us a call today at 773-596-9545.