Common Eye Allergies and Solutions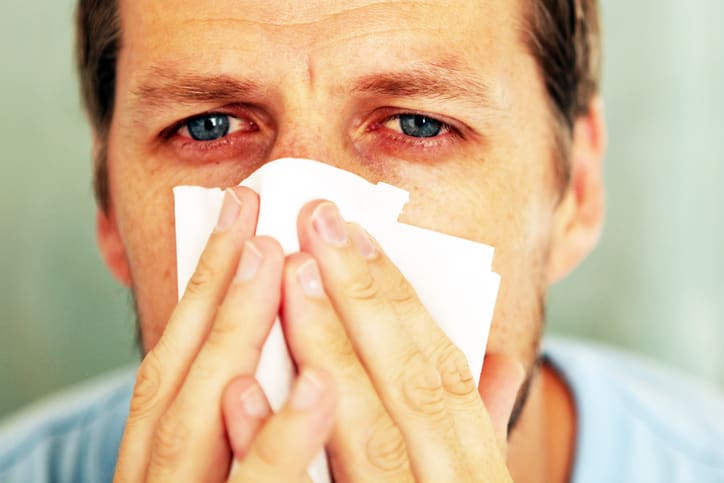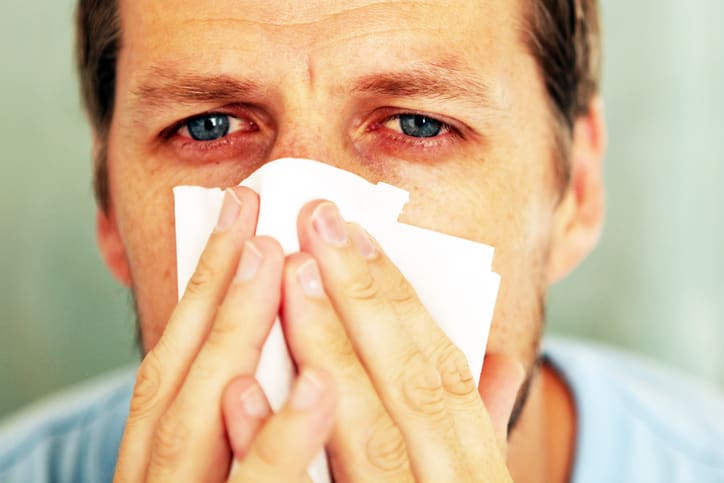 If you suffer with seasonal allergies, you're not alone. According to the American College of Allergy, Asthma and Immunology, up to 30 percent of adults and 40 percent of children experience allergies each year.
Along with sneezing, runny nose and congestion, many seasonal allergy sufferers experience red, itchy, swollen or watery eyes. With more information about what causes common eye allergies, you can learn to avoid them and find solutions for your symptoms.
Most Common Eye Allergies
An allergy is when your body reacts negatively to a usually harmless substance. There are all sorts of sensitivities, but the most common culprits of eye allergies include:
Pollen
Mold
Dust
Pet dander
Cosmetics
Eye drops
Avoiding Eye Allergens
The first step is to figure out what you're sensitive to with allergy testing or through simple observation. Then, you can take necessary precautions to prevent exposure to them.
For instance:
If your eyes itch and swell after petting animals and then touching your eyes, you should keep pets out of your bedroom and wash your hands immediately after handling dogs or cats.
If outdoor allergens are to blame, stay inside on days when pollen counts are high, and wear wraparound sunglasses to shield your eyes from pollen.
If dust sets you off, wash your bedding weekly in hot water and replace wall-to-wall carpeting with hardwood floors.
If cosmetics or eye drops make your eyes swell, look for all-natural products to prevent this.
It may also be helpful to switch from contact lenses to glasses during allergy season. Contacts can accumulate airborne allergens, which irritate your eyes and worsen your symptoms. Glasses, on the other hand, actually help keep irritants out of your eyes.
Solutions for Eye Allergies
If you need relief from your symptoms, try these tips:
Apply eye drops. Over-the-counter varieties should work for relatively mild symptoms, while you may need a prescription to treat more severe eye allergies.
Take antihistamines and decongestants to reduce the symptoms of an allergic reaction, including red, itchy eyes.
Apply a cool washcloth to your eyes to relieve puffiness. Cumber slices are also effective.
Apply cold, damp tea bags to your eyelids. After steeping tea, save the bags. Keep them in the fridge until your next allergy flare-up. Then, place them on your closed eyes for two to five minutes.
Flush away irritants with saline solution. Stand over a sink and rinse your eyes with sterile saline or artificial tears.
Eye allergies are just one consideration in your overall eye health. To ensure your vision stays crisp and clear, make it a priority to visit Gerstein Eye Institute in Chicago, IL for preventative eye care. We have been helping patients take care of their vision since 1968, and we're committed to helping you find the right treatment for you! For more information, or to schedule an eye exam, please contact us at 773.596.9545 today.