The Differences in Lens Types for Glasses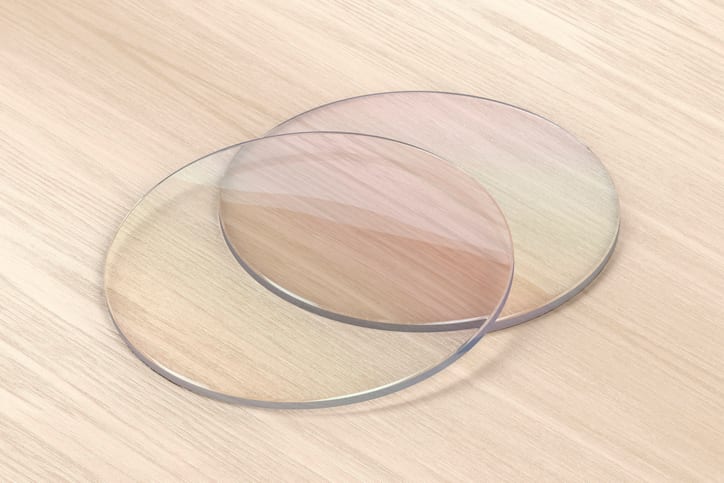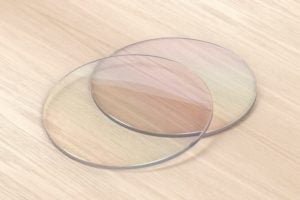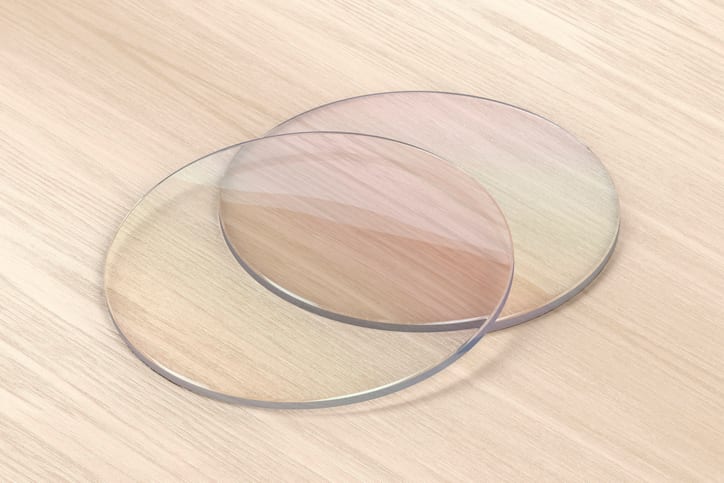 When you're picking eyeglasses, you're probably thinking about the frames. This makes sense because eyeglasses act as an accessory as well as improving your vision, and the frames are what anyone looking at you will notice. However, the lenses are actually the most important part of the glasses. Do you know the difference in the different types of lenses?
Glass glasses are largely a thing of the past. While glass was the only choice in the early days of vision correction, it poses a few problems. Glass lenses are effective at improving vision, but they're heavy and easy to break. Today, technology has improved and given us many more options, so glass is no longer widely used for lenses.
Plastic lenses have been in use since 1947. The first lightweight plastic eyeglass lenses were made of a plastic polymer called CR-39, and this kind of plastic is still a popular option for lenses today.
Polycarbonate lenses came on the scene in the 1970s. This material was originally developed for Air Force helmet visors, as well as "bulletproof glass" used in locations like banks. It's lighter and much more impact-resistant than CR-39 plastic, and it's often used in children's eyewear, safety glasses, and sports eyewear. Another benefit of polycarbonate lenses is that they have built-in UV protection.
Trivex is a newer material similar to polycarbonate. This material also has impact-resistant properties but has the advantage of a higher Abbe value. The Abbe value of a lens material measures how widely the lens disperses different wavelengths of light. Lenses with a low Abbe value can have problems like colored halos, while a higher Abbe value means better optical quality.
High-index plastic lenses are thin and lightweight. They have a higher index of refraction than CR-39, which means they refract light more effectively. You can choose high-index plastic lenses even if you need a strong prescription.
No matter what kind of lenses you choose, there are coatings that can be applied to cause them to function more efficiently.
Anti-reflective coating: This coating helps with glare, reflections, and halos around light. This kind of coating makes lenses nearly invisible, for better eye contact, and it improves contrast and clarity, especially at night.
Anti-scratch coating: Lightweight eyeglass lens materials are softer and more likely to be scratched than glass lenses. Anti-scratch coating, however, makes them nearly as scratch-resistant as glass.
UV-blocking treatment: Perhaps the most important coating, this protects your eyes from UV rays, which can cause problems like macular degeneration and cataracts. Polycarbonate and most high-index plastic lenses have 100 percent UV protection built in, but CR-39 lenses need an additional coating.
When choosing the right lenses, it's important to get the advice of your eye doctor. If you are looking for an eye doctor, the Gerstein Eye Institute in Chicago can help. Since 1968, the Gerstein Eye Institute has been providing exceptional ophthalmologic care to patients in the Chicago area. With decades of experience in ophthalmology, our certified professional staff members work hard to provide the kind of personalized care that keeps patients coming back year after year, eventually entrusting the eye health of their children and grandchildren to us as well. To schedule an appointment, call us at 773.596.9545 or contact us through our website.