How to Properly Care for Contacts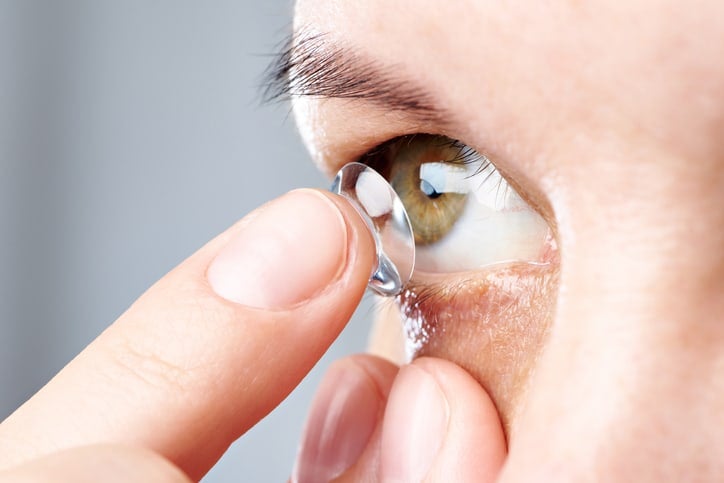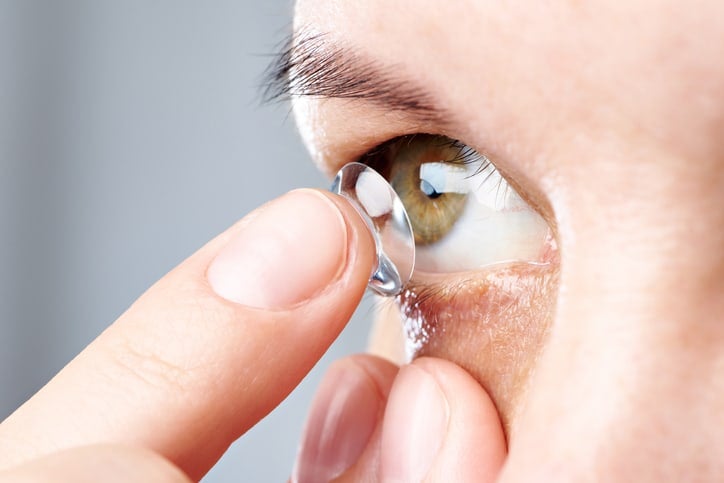 If you need corrective lenses, contact lenses can be a real boon. They're great for active people, won't interfere with your fashion sense, and can just make life easier overall. If you don't take good care of your contacts, though, you could cause real harm to your eye health. Here, we offer some simple instructions for properly caring for your contacts.
Keep your hands clean. Never touch your contacts without washing your hands first with a mild soap, free of perfume, oils, and Dry your hands with a clean towel that's free of lint. Keep your fingernails short and smooth so that you won't scratch your contacts or your eye.
Mind when you do your beauty routine. If you're planning to use hair spray, use it before putting in your contacts, but if you're going to wear eye makeup, put it on after your lenses are already in. Take your contacts out before you remove your eye makeup.
Follow your doctor's advice about products. Some contact lenses require special care, and some eye products aren't safe for contact wearers. When choosing a disinfecting solution, eye drops, or cleaners, always use the products your doctor recommends.
Keep bacteria away from your lenses. Don't use tap water directly on your contact lenses, and never rinse a lens by putting it in your mouth. Instead, clean, rinse, and disinfect your lenses with fresh contact lens solution every time you take them out of your eyes. Don't add the solution to what's already in the case, but clean your lens case every time you use it with sterile solution or hot tap water.
Clean your lenses the right way. Rub each lens gently with your index finger in the palm of your other hand to remove surface buildup. Inspect each lens before putting it into your eye, and never wear a contact lens that's damaged.
Wear your contacts safely, asking your doctor for advice on care and longevity. If you think you're going to have trouble remembering how long your doctor said it was safe to wear your lenses, ask for a chart to track your schedule.
Use good hygiene practices when it comes to your contacts. Never wear someone else's lenses, and be careful not to let the tip of the solution bottles touch things like your fingers, eyes, or contacts. Take care not to contaminate your lenses by contaminating the solution.
Be careful with your eyes when you're out and about. Wear sunglasses or a wide-brimmed hat in the sun, because contacts tend to make your eyes more sensitive to light. Keep your eyes moist with a rewetting solution or saline solution, and don't swim with contacts in.
When in doubt, take them out. If your eyes are irritated, take out the contact lenses and don't wear them again until you've spoken with your doctor's office, to avoid developing an infection. If you have vision loss, blurred vision, light flashes, eye pain, infection, swelling, unusual redness, or irritation, take them out and see your doctor as soon as possible.
For a contact lens wearer, there's no more important resource than a good eye doctor. If you are looking for an eye doctor, the Gerstein Eye Institute in Chicago can help. Since 1968, the Gerstein Eye Institute has been providing exceptional ophthalmologic care to patients in the Chicago area. With decades of experience in ophthalmology, our certified professional staff members work hard to provide the kind of personalized care that keeps patients coming back year after year, eventually entrusting the eye health of their children and grandchildren to us as well. To schedule an appointment, call us at (773) 973-3223 or contact us through our website.